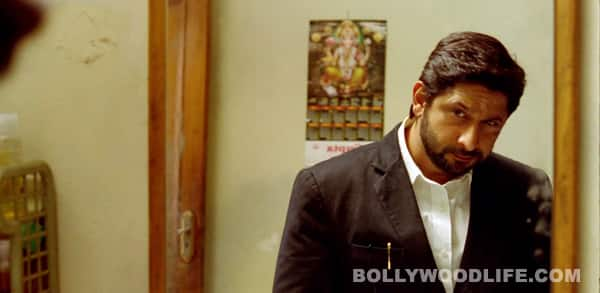 A group of lawyers from Meerut have demanded a stay on Subhash Kapoor's forthcoming comedy flick as the trailer apparently shows lawyers in a bad light
Little did director Subhash Kapoor know that his forthcoming courtroom comedy drama Jolly LLB will face the wrath of lawyers who have objected to the content of the movie claiming that it's defamatory and amounts to contempt of court. They feel that Jolly LLB shows lawyers using abusive language during court proceedings, thereby lowering the dignity of the court.
From its trailer, Jolly LLB sounds like a laugh riot — the judge (Saurabh Shukla) pulls up a struggling lawyer from Meerut (Arshad Warsi) for spelling 'prosecution' as 'prostitution' and 'appeal' as 'apple' in a PIL. Now, this is what has irked the lawyers of Meerut the most who filed a petition in the Delhi court to stop the release of the film. But Chief Justice D Murugesan and Justice VK Jain have declined the plea saying that they can't stop a film's release simply on the basis of the trailer.
The petitioners have sought cancellation of the certification granted to the film, alleging that it violates "guidelines issued by Information and Broadcasting Ministry under Section 5B of the Cinematograph Act. The guidelines bar visuals or words involving defamation of an individual or a body of individuals or contempt of court." We hope justice prevails.