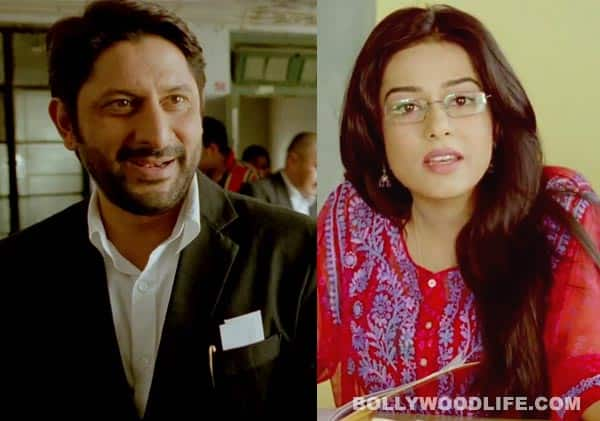 Finally a film with a good comic timing, Jolly LLB looks like an absolute laugh riot
While Arshad Warsi plays a lawyer for whom fighting a case is nothing less than an arduous struggle, Amrita Rao steps into the shoes of a middle-class girl next door, who is downright straightforward. The couple looks interesting together in this comedy flick by Subhash Kapoor, Jolly LLB. A look at the trailer and the dialogues leave you with a wide, satisfied grin, and that's enough to draw you to the theatre screens.
We are looking forward to the transition when Arshad will transform from an incompetent, lazy lawyer to an ambitious hardworking man fighting for justice. The scenes in the promos are a testimony that the film has resorted to intelligent humour for entertaining the audience. Case in point: Saurabh Shukla, who's an actor par excellence, and who also plays a judge in the film, chides Warsi for using words like 'apple' instead of 'appeal' and 'prostitution' in place of 'prosecution' in his petition.
We hear that Shahrukh Khan was approached for this role initially, but honestly, now that we see Arshad getting into the garb of a goofy lawyer, it's impossible to imagine anybody else in his place. No offence King Khan. And yes, we have Boman Irani too in the film, playing a hotshot, successful advocate and who Arshad plans to take some serious panga with. Subhash Kapoor's Jolly LLB-  it's definitely in our next 'what to watch' list.