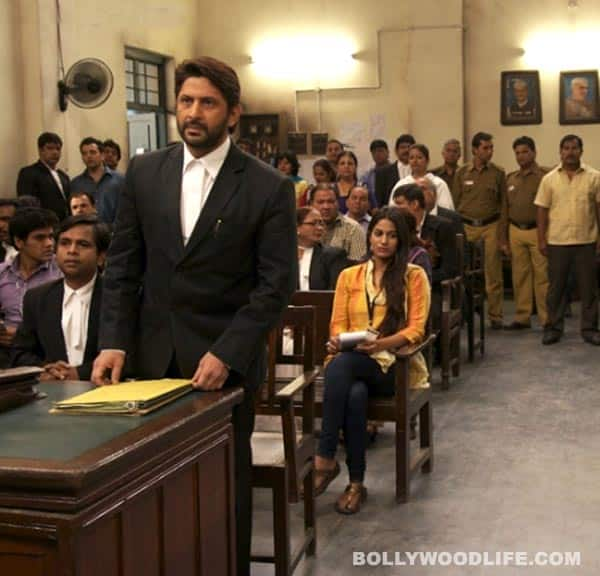 As the film on law brings the focus back on India's justice system, we take a look at Bollywood's most enduring kanoon dialogues
Jolly LLB is a film that will see Arshad Warsi and Boman Irani don black coats and fight it out in the Indian courts. And how can one ever talk about the justice system in India on the big screen and not use the word kanoon? Mr Warsi also sticks to the protocol, but adds a little twist to it.
He says, "Aksar suna hai kanoon ke haath bahut lambe hote. Ghanta lambe hote hain! Thakosle hain sab…bakwaas! Kanoon ki baat karta hai saala." For those who want to say it English – just in case – it goes something like this: "Often heard law's hands are very elongated. Bell long they are! False it is all…nonsense! Talks about law brother-in-law."
Here are some other quintessential kanoon dialogues – we no longer remember the movie that first used it, but we don't care – and as always, in angrezi language.
Lekin milord: But My Lord.
Tareekh pe tareekh, tareekh pe tareekh, tareekh pe tareekh: Date on date, date on date, date on date.
Kanoon andha hota hai: Law blind is.
Kanoon par se mera vishvaas uth chuka hain: My trust has mounted off the law.
Tazeerat-e-hind, dafa 302 ke tahat, mulzim ko maut ki saza sunai jaati hai: By the Indian penal Code, section 302, criminal to death punishment announced.
Mulzim ko baa izzat bari kiya jata hai: The accused with all honour freed is.