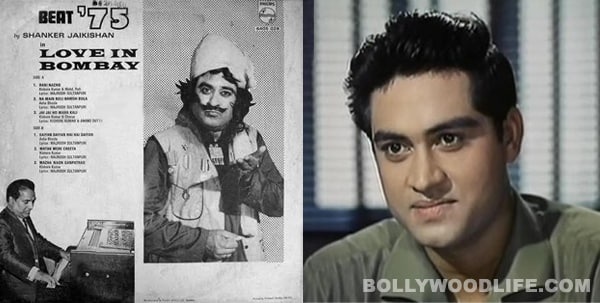 Zeenat Aman, Waheeda Rehman and Kishore Kumar to return to the big screen in this newly restored film
It's a rare chance when an old film by a veteran actor-director is restored and rarer yet when the film finds a commercial release. And such is the case with Joy Mukherjee's 1971 movie Love in Bombay.The veteran actor, who has starred in films like Love in Tokyo and Ziddi, passed away after directing his last film titled Love in Bombay. And the way the film has been readied for release is an exciting story in itself! It was Mukherjee's son Monojoy Mukherjee who found the film reel when he came across a nondescript receipt from the Film Centre. When he went there and checked, he found his father's old film reel along with some old negatives.
The film stars Waheeda Rehman as a modern, cool city girl while Zeenat Aman plays a villain and Joy himself plays a character inspired by the funny Australian movie Crocodile Dundee. The star attraction of the film though is Kishore Kumar who has also sung a classy, naughty song titled Maaza naav ganpat rao! Talking to the media, Neelam Mukherjee, Joy's wife recalled fond memories from the film's sets, "Kishore mama has a full-fledged role opposite Sonia Sahani. I was present at the Filmalaya studio during the shoot. Dressed like they do in the interiors of Maharashtra, he was a riot. He'd break into steps the choreographer hadn't even rehearsed, and everyone would applaud after the shot. There was a live bear on the sets too."
The film had to be restored via a painstaking process wherein every frame was worked on, and it took more than six months to bring it back to shape. The movie will hit the screens on February 24 which is incidentally Joy Mukherjee's birthday too. So if you want a blast from the past and moments of sweet nostalgia, be sure to check it out!