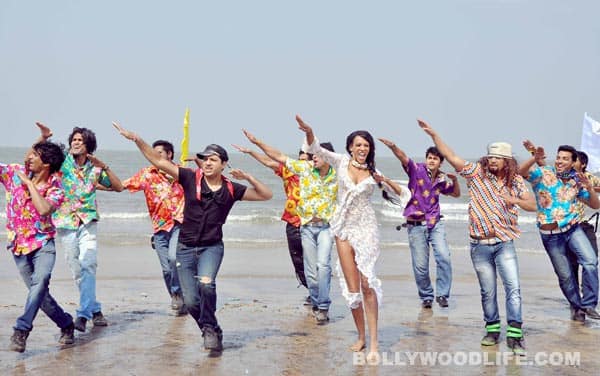 skip advertisement
The British babe donned a bikini for a dance number in her debut Bollywood film Club Dancer. But did the babe impress us with her hot Amazonian bod? Not exactly!
Blame it on the low production value of her debut Bollywood flick or the lack of aesthetic sense, but Hollywood beauty Judi Shekoni of the EastEnders fame did not quite impress us with her bikini shoot in Mumbai.
The British star was in the island city to shoot for a song for her forthcoming film Club Dancer. Once here, the babe did not take too long to show her 'versatility'. Judi quickly donned a shimmery two-piece and dived into the Arabian Sea. She then emerged out of the water with a white shrug flowing over her toned Amazonian bod trying to balance the 'showing-to-revealing' ratio! But honestly speaking, the gal with those long slender limbs and the desirable assets, failed to impress us. Going by the pictures from the shoot, we think the production looks tacky and blah.
Looks like the Twilight Saga star is here to try her luck in Bollywood. But with sizzling bikini-bod babes like Sunny Leone, Sherlyn Chopra and Veena Malik around, it won't be easy for Judi to make her sensational presence felt!