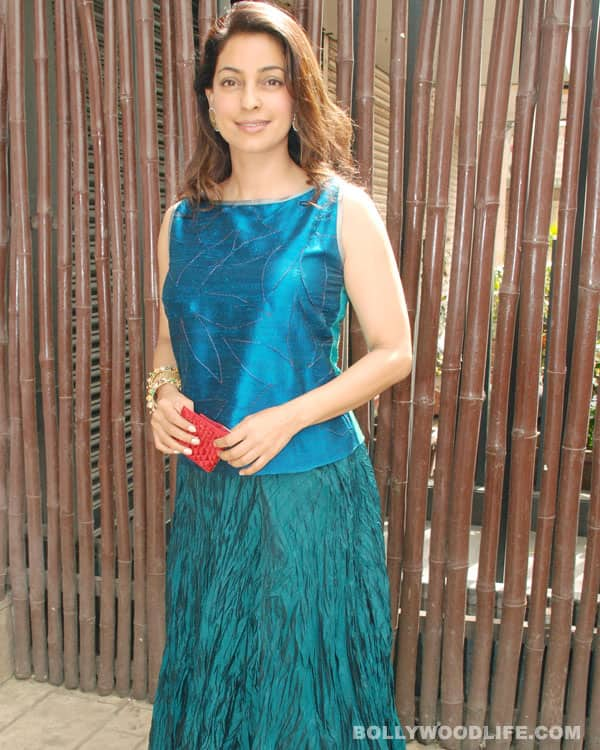 The actor is super busy shooting for Son of Sardar in Punjab, which is why we haven't seen her in the stadium cheering for her team yet
Now that's quite sad considering Juhi has been an integral part of the Indian Premiere League for all these years, but looks like this year is going to be a little different. Ms Chawla finally has an acting assignment on her plate and she's giving it her heart, soul and not to forget a lot of time too. Working with Ajay Devgn and Sanjay Dutt, Juhi confessed in a recent interview that despite the hectic schedule she doesn't feel exhausted or drained out. In fact, she considers herself a workaholic and would love to take up more projects in the future.
The effervescent babe maintains that she may not be able to attend all the matches, but she will make her presence felt in the ones that will be played in Kolkata. Talking about Kolkata, when Juhi was asked about what she thinks about. SRK as West Bengal's brand ambassador, the actor diplomatically said that SRK always connected with the Bongs and he loves the culture there.
So even though Juhi won't be physically present to be by KKR's side through out, we are sure she would be rooting and hooting for them from her sets in Punjab. Now li'l does she know, that it would only be possible if KKR manages to register enough wins to last in the tournament.