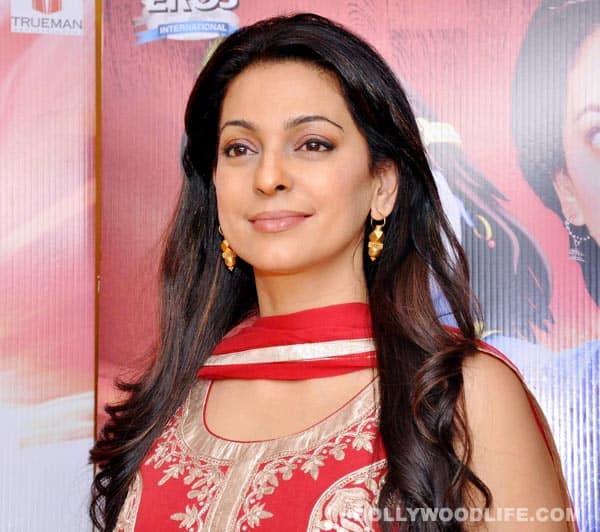 The latest villain in B-town was worried about her film's fate
Juhi Chawla is glad that her film Gulaab Gang has overcome its legal hassles and has finally hit theatres today.  The Delhi High Court Thursday cleared the release of the Hindi movie, reportedly based on the life of activist Sampat Pal, who formed the Gulabi Gang, a group of pink sari clad women vigilantes in Uttar Pradesh.  "I am happy and excited. There was so much build-up and we were looking forward to the film. But yesterday (Wednesday) there was a hiccup and we felt the film would not release, but I am so glad everything for the moment is settled and the film is in theatres. Hope you (people) will come and watch the film." the 46-year-old said yesterday at a special screening of the film.
Sampat Pal moved court to stop the release of the film, alleging that it is based on her life and a portion of the movie shows her in bad light. The film's release was suspended by the court but the filmmakers filed an appeal in the Delhi High Court Thursday and the film was cleared for commercial release.
Directed by Soumik Sen, Gulaab Gang also stars Madhuri Dixit Nene.
ALSO READ:  Gulaab Gang movie review: Juhi Chawla's villainous avatar overpowers Madhuri Dixit Nene's heroic act!