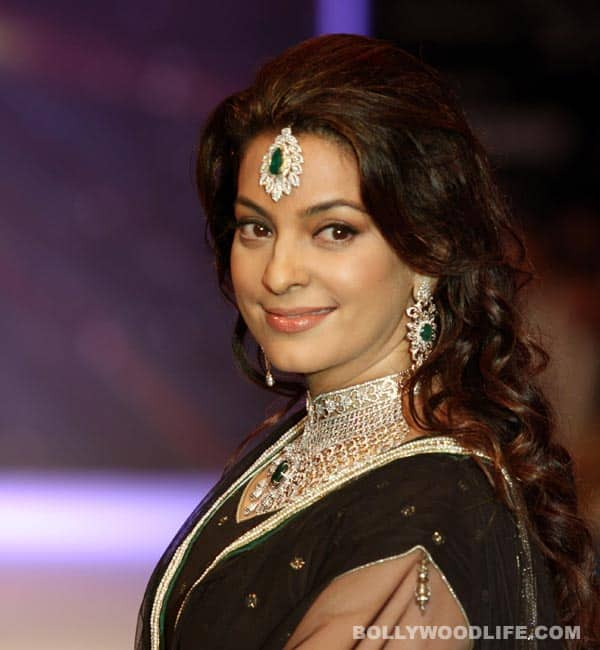 The bubbly actor will be seen in a mainstream commercial film after a while, and it seems that she is finding new ways to promote her latest venture
Juhi Chawla the actor has been missing in action for a while – her acting has taken a bit of a back seat ever since she turned producer and entrepreneur with her friend Shahrukh Khan. She was seen in a brief role in director Onir's I Am and she did get good reviews for it. We were pleasantly surprised when we saw that she is a part of the Ajay Devgn-Sanjay Dutt-starrer Son Of Sardaar, directed by Ashwani Dhir.
We heard that some people from the Sikh community have already started raising objections over the jokes cracked at their expense in the film. That is the reason we were amused when Juhi posted an update on Twitter that felt like she was subtly promoting her film. She tweeted, "In a school in Punjab the kids were learning to sing '. 'if you re happy and you know it .. Clap your hands .. !! Only 4 or 5 kids sang .. As the others names were bobby Sunny bubbly sweetie …:) 🙂 :)"
Juhi's tweet did make us chuckle… And you, dear Bollywoodlifer, did you giggle too?
ALSO READ: Is Ajay Devgn taking a dig at Salman Khan in 'Himmatwala' first look?