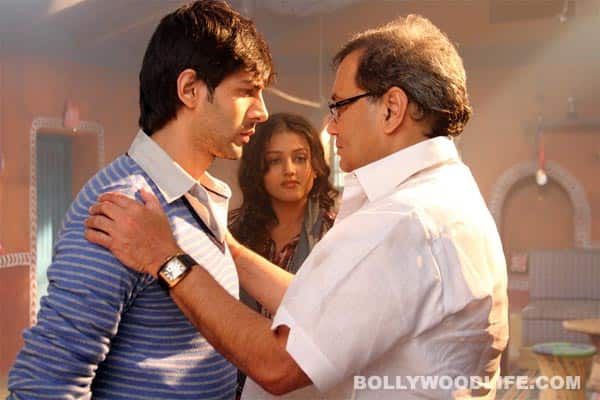 The lead pair had to undergo 37 gruelling retakes to perfect the lip-lock and convince the director
This one is surely a kiss-and-tell story! Mishti, who's playing the title role in Subhash Ghai's musical thriller Kaanchi, and her co-star Kartik Tiwari (Akaash Vani fame) had to reportedly go through 37 retakes to perfect the kiss and make the director happy!
The unit was shooting in the picturesque locations of Ranikhet and a scene in the film required Mishti to lock lips with Kartik. Seeing that the couple was finding it difficult to execute it, associate director Anshuman Jha pulled up the two actors for not kissing with passion. Jha informed Kartik and Mishti that Ghai will not move his ground until he gets the perfect shot.
And this 'perfection' came apparently after 37 retakes. Hmm…this is one helluva kiss ka kissa. Wonder if they were eyeing Veena Malik's record!