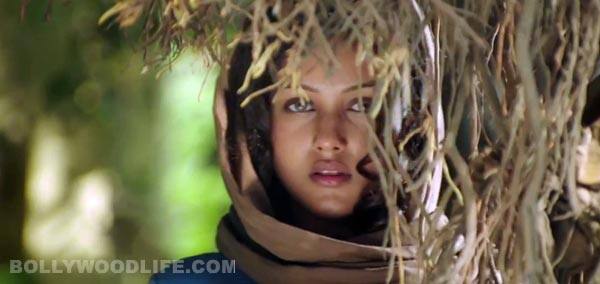 Watch Mishti as the bratty village girl turn into a national phenomenon
Subhash Ghai has come up with the latest promo of his upcoming film Kaanchi. The promo describes very nicely the essence of the film. The trailer shows the leading lady Mishti Mukherjee transform from a village girl to a national phenomenon. She has all her life been the bratty village girl who takes every revenge of every wrong  thing happening in her village. Now when the same thing happens in the big cities to her boyfriend, Kartik Aaryan, she decides to channelize that same bratty energy to better use. She decides to rectify the wrongs that have been done in the society to various classes of people. Slowly she becomes starts gaining fan following from across the nation and people start believing in her ideals.
The story seems to be good and might work in the present scenario of National elections, but will the performance of the leading lady Mishti work like Subhash Ghai's previous leading ladies? We will have to wait and watch for that. The film also features Rishi Kapoor and Mithun Chakroborty and will be releasing on April 25, 2014.