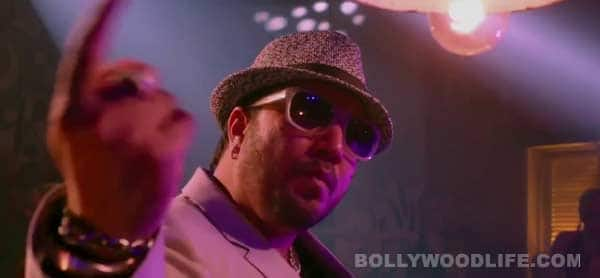 Is the latest song from Kaanchi featuring the Gandi Baat singer impressive? Find out…
Subhash Ghai has a surprise for his fans. He is not just reviving his music label with his upcoming movie Kaanchi but also trying his hand at making some music of his own. He has turned composer for the song Mushtanda sung by Mika Singh and Aishwarya Majumdar. The song, picturised on Mika and Chandan Roy Sanyal, seems like a copy of Akshay Kumar's Boss title track, which at least was a better Haryanvi rap than this. The song, however, starts with foot tapping music but it slowly moves over to be just a bad copy. It is full of boring clichés, although having the trademark 'Mika-charm'.
The lyrics of the song are good at times but at other places it will make you go bonkers with lines where Mika sings 'Mere tann mein seduction'. It makes you laugh rather than actually proving to show his character as a robust and tough guy. You will also see the film's lead Mishti as Kaanchi come up amidst the song and speak up saying 'Main Kaanchi', which makes the lyrics sound even funnier. The rap by Earl Edgar is the only saving grace in the song.
Mika and Chandan have tried to rock the song in their own cool way, but are the Mushtandas really cool? Watch the song and decide for yourself!