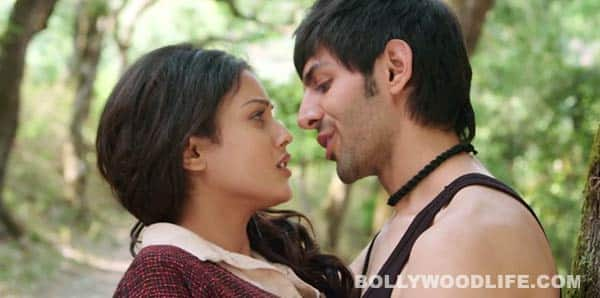 Here's a mushy, dipped in sugar syrup romantic number from Subhash Ghai's forthcoming venture
Here's presenting the romantic track Tu sab kuch re from Kaanchi featuring Mishti and Kartik Aaryan. Watch how love blooms between Kaanchi and her hero. Sung melodiously by the ever versatile Sonu Nigam and beautifully synchoronised by Anweshaa and Ismail Darbar, Tu sab kuch re is all about going crazy, naughty and playful in romance. Irshad Kamil has penned the lyrics and the track is composed by Ismail Darbar.
Watch the brown eyed girl Mishti and the very cute Kartik doing everything that first love is all about. From the couple stealing awkward glances to the charm of the first kiss, the showman of the millennium captures the various moods and flavours of romance in this number. Take a look at this one and tell us if this beautiful composition makes you fall in love, all over again!