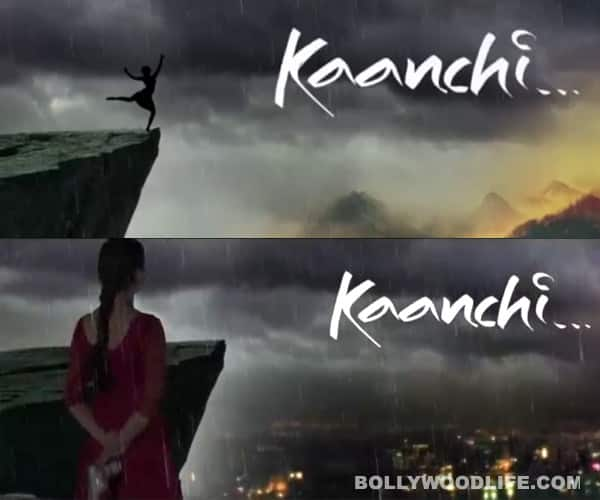 The director does not reveal the face of the debutante in the first teaser of the film. But haven't we seen her already?
Subhash Ghai's Kaanchi, which marks the debut of his new find Mishti and also stars Pyar Ka Punchnama actor Kartik Tiwari, is slated to release on August 15. The teaser of the movie is out, and it looks like an intense tale about a female protagonist who goes from being a dainty young girl to a fierce woman.
Ghai does not reveal the face of his Bengali leading lady though and tries to create a mystery around her by keeping her in the shadows. But what's the showman really trying to hide? Haven't we already seen Mishti's images on the sets of the film? Sigh…
The film also stars Rishi Kapoor and Mithun Chakraborty in important roles. Watch the teaser and tell us if it intrigues you…..