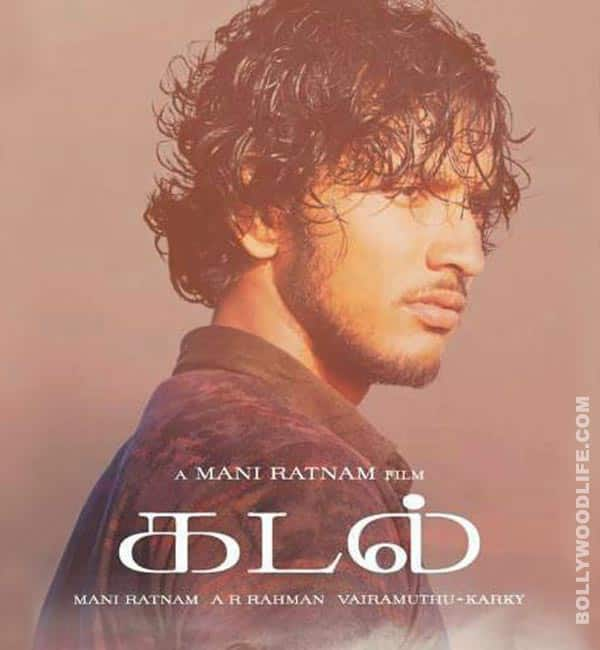 Seldom does a project in the Indian film industry hold more stead than an AR Rahman-Mani Ratnam venture. Hence the anticipation from Kadal (sea) was immense
When we heard that the audio launch was preponed by two days to meet the heavy pre-order rush, we knew there was a magical Christmas gift in the offing. AR Rahman has always reserved his best for Mani Ratnam, and the latter makes sure his sequences weave magic onscreen with the music. Some attribute the brilliant music to the camaraderie AR and Mani share.
As the title suggests, Kadal is a film that revolves around the sea. With such a philosophical element involved, the music production team had its work cut out. To supersede previous albums would always be a task. The album consists of seven tracks. On first listening, it is a journey that takes you through different emotions without hitting a plateau, touching different genres while at it. Almost all the tracks merit repeated listening.
Chithirai nila
Sung by Vijay Yesudas, this song gives a vintage Rahman feel. A composition which revives memories of Tu bin bataye (Rang De Basanti).The glorious chord-play accompanied by the deep Yesudas voice, this song gradually injects venom into you. It ebbs and flows in a succinct manner. Lyrics by Vairamuthu are situational and powerful. Rahman's penchant for detail can be seen in the opening which is a child crying. This probably is a song post child-birth, but it's also a plea to the skies above. It deserves repeated listening.
Adiye
This track is allegedly the first Blues track from the Indian film industry. Catchy and contemporary lyrics by Madhan Karky (son of Vairamuthu) are effortlessly sung by Sid Sriram and jazz vocals by MariaRoe Vincent. US based Sid Sriram, another Rahman find, makes the song his own. Drafting a jazz based track into a commercial album is always a risk in India, especially in a regional language, but this song never alienates you. It immerses you in a new genre almost immediately and manages to stay true to its roots. This is the Rehna Tu of this album.
Elay keechan
This song can drown out your sorrows. Catchy bluegrass riffs, raw percussions and voice of the Isai Puyal are recipe for a chart topper. The Itunes (India) chart reflects that effectively. The song in essence, the 'sea' song, has lyrics by Madhan Karky. It takes you seaside, puts you in a boat and gives you a rowing (sic) experience. It will surely have a lot of folk dances choreographed to it.
Moongil thottam
This is the 'dawns on you' track from the Rahman album. Give it three-four listens and the song will never leave its vice-like grip. Sung by Abhay Jodhpukar and Harini (after a long time) to breezy lyrics by Vairamuthu, it is for the romantic, redolent of VTV (Vinnaithandi Varuvaya) .The phrase Idhu podhum ennaku, idhu podhume, verenne vennum nee podhumey packages the song in two lines and you'll be singing it for a long time. This duet plays symphony with your heart.
Anbin vasale
Lyrics by Madhan Karky, sung by Haricharan, choir by Chennai Chorale group – This is a Christian hymn with an orchestra. Probably a church song. There's nothing extraordinary to write home about this track .It just dutifully serves the purpose and would be in the playlist of people who love the classical orchestra arrangement and songs with distinct opulence.
Nenjukulle
Nenjukulle was the first track of the album that came out and was accepted wholeheartedly by people irrespective of language. Sung by Shaktishree Gopalan and AR Rahman, and lyrics by Vairamuthu, it has a lilting melody with Spanish guitar like riffs. The arrangement is trademark Rahman and his voice as the male vocalist in this duet is the icing on the cake. This song avowedly has the best lyrics in the album.
Magudi magdi
This song completes the commercial environment of the album. The digital track in the album is different because of the lack of acoustic elements but nonetheless a decent track. Magudi Magudi is a fast paced electronic track; might not be widely accepted but a treat for electro music lovers. The focus is clearly on the music here.
This album is a veritable orgy for music lovers and caters to a widespread audience. The sounds of vintage Rahman warm your heart and create hope for future albums. It becomes increasingly difficult not to sound like a Rahman fanboy when writing a review for his album, but the line between a critic and a Rahman fan is all, but thin.
The album deserves a 4/5 for its sheer expression and courage along with the commercial appeal.
By Limin Mathew