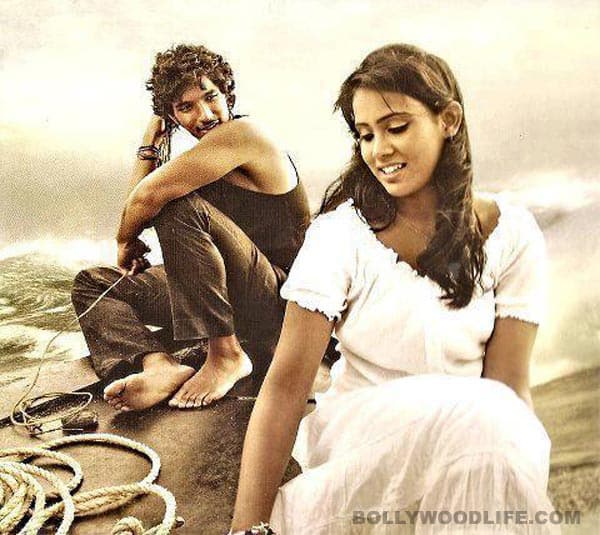 It's Mani Ratnam after two years and more. That is, in fact, what impacts our experience of this week's release, Kadal. Expectations are high and you want a masterpiece; what you get is just a watchable drama
At the core of Kadal is the oft-told tale of the clash between good and evil. Set in a fishing village in southern Tamil Nadu, it pits the goodness of Father Sam, played expertly by Arvind Swamy, against the wicked and power-obsessed Bergman, played in somewhat exaggerated style by Arjun Sarja. They have a history and Bergman has a score to settle with the priest. Into the priest's life comes Thomas, an orphan.
Living on the fringes of the conservative community, the character, played most convincingly by newcomer Gautam Karthik, is, in turn, violent and vulnerable. He finds a guide in the gentle priest and learns love and forgiveness from Beatrice, the young nurse, who has her own scarred past. Debutante Tulasi Nair is unselfconscious and endearing in this role. The story takes a dramatic twist when Father Sam is sent to prison – in a plot engineered by Bergman – and the young Thomas comes under the evil man's influence.
Will Father Sam's goodness remain steadfast even after his suffering, will Thomas be led into sin, will he be saved, will Bergman, who describes himself as the devil himself, be punished, who will find redemption and who will be cast into hell? These are the questions the climax, set in the midst of a raging sea, attempts to answer. But what could have been a classic denouement turns out into a clichéd fight on a boat, expertly shot though it is. This is, in fact, the most disappointing aspect of Kadal.
But it is not without its memorable moments. True, this is no Thalapathy or Kannathil Muthamittal, but there glimpses of Mani Ratnam brilliance – in the sight of a little boy cuddling up to his mother, oblivious to the fact she has died; in Father Sam going to the fisherfolk who won't come to church and making them speak their prayers into a tape recorder; in Thomas's silent screams as he hold the dying man who is his father and never acknowledged it.
Much of Kadal is a beautiful spectacle, thanks to Rajeev Menon's superb camera which captures the sea in its many moods from serene to menacing. If Mani Ratnam is not quite what we remember him to be, the other maestro, AR Rahman, shows he has lost none of his magic. The songs are beautiful, particularly Moongil thottam and Nenjukulle, and his background score, weaving in hymnal and gospel music, elevates the film to another plane.
Rating:
out of 5
Reviewed by India Syndicate
* Poor
** Average
*** Good
**** Very good
***** Excellent