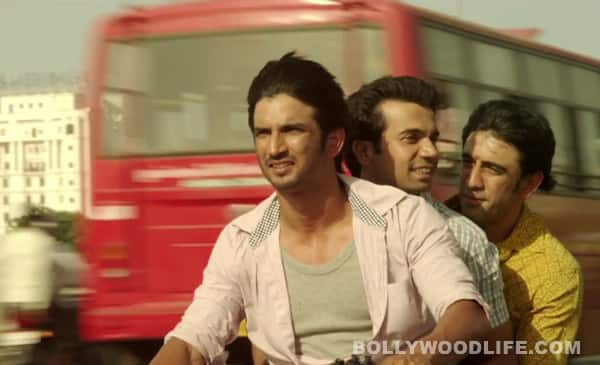 Abhishek Kapoor's new venture based on Chetan Bhagat's popular novel The 3 Mistakes of My Life is sold out at the prestigious film festival
Abhishek Kapoor is a happy man these days. After tasting success with his debut film Rock On! in 2008, the 41-year-old filmmaker is optimistic about his soon-to-be-released movie Kai Po Che.
It's a known fact that Kai Po Che – starring Sushant Singh, Rajkumar Yadav and Amit Sadh – is based on Chetan Bhagat's bestseller, The 3 Mistakes of My Life. But one bit of news that will really delight fans here in India is that Kai Po Che! is scheduled to be screened at the prestigious Berlin International Film Festival today. The tickets for the show were sold out a day before the movie's screening! "The Kai Po Che! world premiere, to be held on February 13 in one of the largest and most prestigious venues at the Berlin International Film Festival, is already sold out! This massive auditorium seats 1,600 people and we are simply overwhelmed with the excitement levels around the film," confirmed Siddharth Roy Kapur, Managing Director – Studios, Disney UTV.
Kai Po Che! deals with the ambitions and hopes of three friends from a small town in Gujarat whose lives undergo a sea change after communal riots rock the state. The film is set to release on February 22.