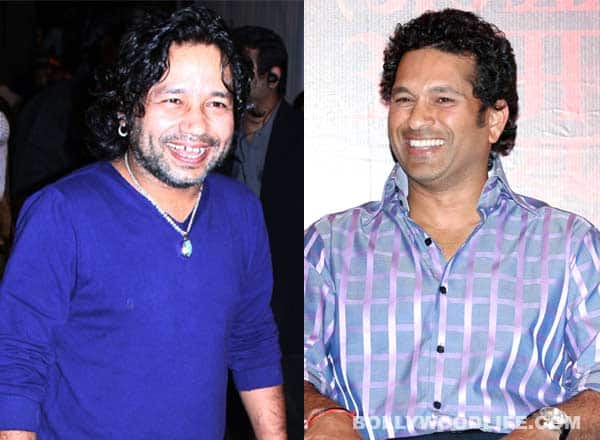 The versatile singer is a big fan of the Master Blaster and decided to compose and sing a song as a tribute to his last test match on Nov 14…
The whole nation is a fan of Sachin Tendulkar and singer-composer Kailash Kher is no exception. To prove his love for the legendary sportsman, Kailash Kher composed and sang a song- "Sachin anthem". "I finished the song in three days. From composing to recording and production, it was all complete in those three days. I am a big fan of Sachin and this song has Kailash's love and emotions for him," he said.
Not only this, the song will be available on Kailash's website for a month so that people can download it for free. The video will also be available on his Youtube channel starting Nov 14, the day Sachin will play his last match in Wankhede stadium in Mumbai. The lyrics of the song not only express his feelings but are an echo of what the nation feels for Sachin- "Ek hai samandar, ek chand, ek sooraj, ek hai Himalaya, ek hai gagan, ek hai Bharat, ek Bharat ka sachin".