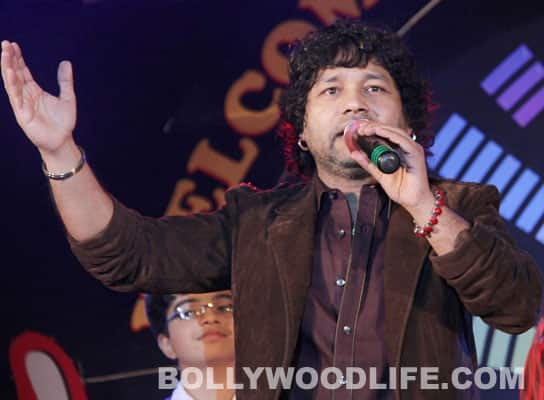 The talented singer will write a song for the master blaster's historic 100th century
The whole country was euphoric when Sachin Tendulkar scored that elusive 100th century of his luminous career spanning over two decades. When Sachin hit that record ton, B-town's versatile singer Kailash Kher was present in Dhaka to witness the extraordinary moment. He also met the little master to congratulate him for achieving that milestone. And now the 38-year-old playback singer is going to write a song in the honour of Sachin.
Kher has been on a whirlwind tour performing across several cities in India, Indonesia and Bali since the release of his new album Rangeele. And now, inspired by Sachin's incredible sporting achievement, Kher is gearing up to pen as well as compose an exclusive tribute to Sachin in the form of a song.
"I want to compose a number that best describes his personality. It will be an emotional song. When I will sing in front of Sachin, it will give me a new high. Sachin is a true batsman that India has ever produced," said Kher in an interview. Kailash Kher had composed the Hausla Buland anthem which was written by the veteran lyricist Javed Akhtar. Kher also performed this song at the crucial match between India and Pakistan which had set the tone for the game. India went on to win the match and now Kher wants to present his latest creation to Sachin. We can't wait to catch Kher's new rendition!