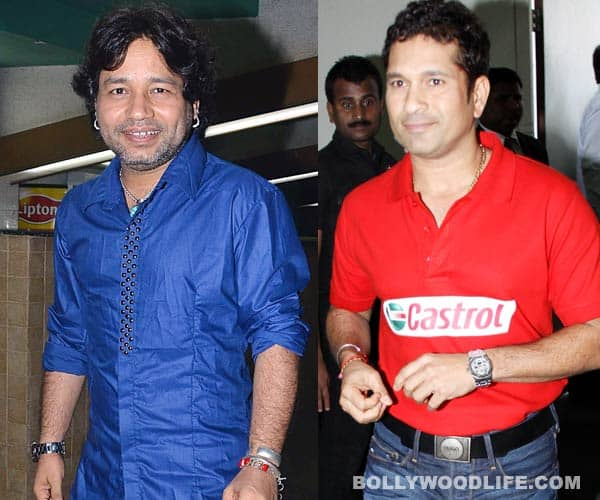 The ace music composer-singer payed a musical tribute to the Master Blaster recently and now he wants to sing with the sports legend. Read on for more…
After paying a musical tribute to Sachin Tendulkar in the form of the Sachin Anthem, singer Kailash Kher says he wishes that the cricket legend might sing one day. Not only this, he wishes to sing with him when Sachin decides to do that.
Kailash said, "It's wonderful that Sachin will retire. Now apart from cricket, he might be able to do things that he wants to do. Maybe he would sing and if that happens, I would like him to collaborate with me. It will be fun if that happens."
The video of the Sachin Anthem will release on November 14 and will be available for free download on Kailash's website.
Tell us BollywoodLifers, would you like your cricket hero to sing? Wethinks, it will be exciting to see Sachin in this role too!