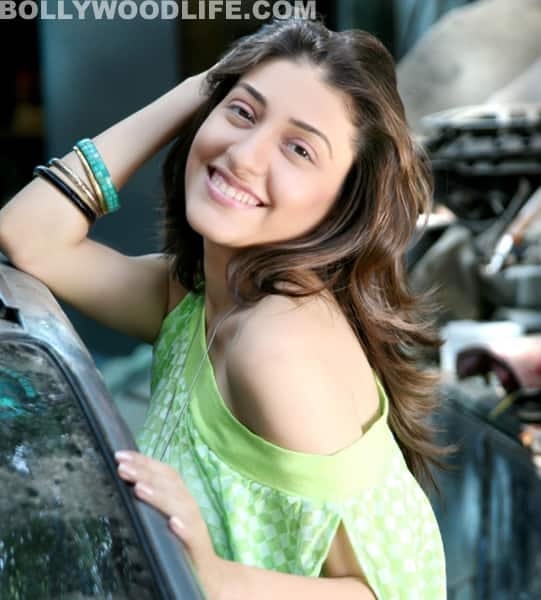 The female lead of Ragini MMS reveals all about shooting intimate scenes with co-star Raj Kumar Yadav
Did you know actor Kainaz Motivala was a journalist? One simple twist of fate ensured she will now always be the interviewee instead of the interviewer. "I was coordinating a photo shoot for a beauty magazine when the assistant director of Paathshaala saw me and asked if I would like to audition for a role," recalls Kainaz. "I had never been to an audition so I went to see how they do it. Luckily, I bagged the role." That's when she realised acting is what she really enjoyed doing. Excerpts from an interview:
Do you watch horror movies?
I am a huge horror movie fan. My favourites are Paranormal Activity, The Shining and the Spanish film [Rec]. And no, Ragini MMS is not similar to Paranormal Activity. The characters, the story, the style of shooting are poles apart.
Do you believe in ghosts?
I don't know, really. I believe in spirits, in souls, in guardian angels, but I haven't had any supernatural experience. In a bad way, that is.
And in a good way?
I was very close to my grandmother who passed away last year. Very often, when I miss her, I feel as if she is right there, next to me.
What advice would you give to women caught in MMS scandals?
It's very important for girls to be careful and not naïve. Often, guys have something else in mind when they shoot these MMS videos. And if you don't know they are being shot, then it is just unfortunate. Girls should not be very trusting of all guys.
How difficult was it to do those intimate scenes in Ragini MMS?
Very difficult. I felt very uncomfortable in the beginning. I spoke to Raj (Kumar Yadav) who had done a similar scene in Love, Sex aur Dhokha. He said it's no big deal and I should realise I am doing this as Ragini and not as Kainaz. Once we are actually doing the scene, there are so many things we have to keep in mind – the technical aspects, the camera angles and the many people in the room – that we don't think of anything else.

You come from a non-film background. Were your parents supportive of your career choice? And especially the demands of your role in Ragini MMS?
After Paathshaala, the plan was to go back to journalism. But the filmi keeda bit me and I decided to stay on. It's a lot of struggle when you are not from the industry, but my parents were very supportive throughout. As for Ragini, once I explained to them that it's a great character, and it's not every day that you get an opportunity to do a female-centric movie, they understood.
Any role you wish you had got the chance to do?
Susanna in Saat Khoon Maaf. I just love Priyanka Chopra. She does such diverse roles. She acts in commercial and non-commercial cinema. I would love to be like her.