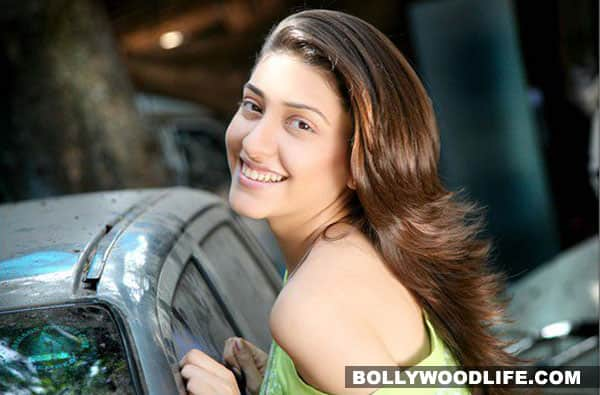 The Ragini MMS gal has been shooting for her new film…with a boyfriend hidden away in her room. And the trouble starts…now
Director Vikrant Malhotra's new film with Ragini MMS girl Kainaz Motiwala in the lead is not a totally happy place to be in right now, if what we hear from our friend the chirp-tweeter is to be believed. We hear that she got into a bit of a brouhaha with Vikrant when he confronted her over her bad behaviour. What happened? We hear tell that the gal, while seemingly a sweetie pie and flashing her shy-gal grin to charm anyone who meets her – including us when her first film was released – is actually quite a femme fatale in real life. She had boyfriend Ashish Mehrotra stashed away in her room and was late to the sets every morning and rushed back to her man as soon as each day of shooting was done.
Nothing wrong with that, we would argue. But – and here the story gets interesting – the chappie racked up room service bills while his lady love was working. And those bills were sent to the director, who obviously threw a bit of a snit fit about it all. Vikrant wanted the boyfriend out, reasonably enough, while Kainaz wanted him to stay, which is also not a bad thing as long as he paid his own bills, wethinks. Now we hear that all this is ekdum false, and the whole thing has been made up by someone who wants to play dirty politics with our spook-film heroine. The director says that while he may have done some yelling and shouting, it was all part of the creative process, while Kainaz insists that the whole shemozzle has been cooked up to discredit her.
What really happened and whether there was this kind of mess, we dunno. But we have our ears to the ground in a kinda sorta maybe way to look for drama of this kind, you know that!
VIEW PICS:
Manjari and Kainaz at Shiamak's new batch launch