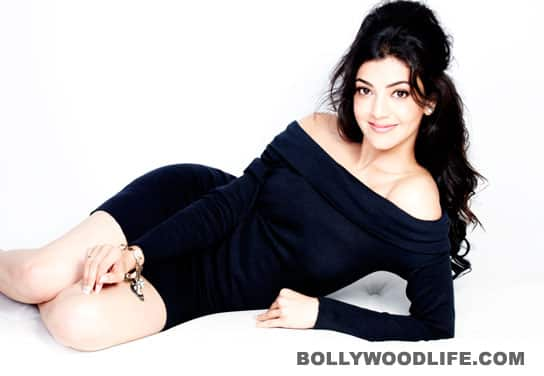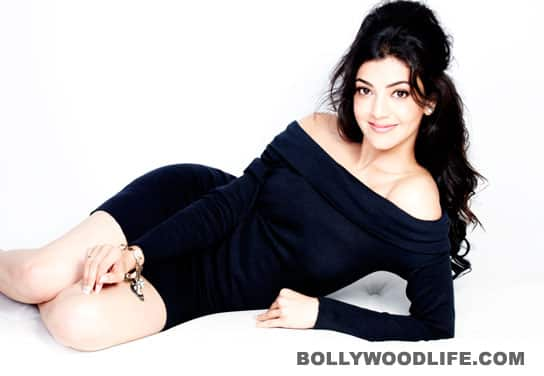 The Singham actor had claimed that she would stay away from bikinis and skin show. So her revealing cover for a men's magazine has raised quite a few eyebrows. Realising that she was backtracking from her statements too soon, the actor has now totally denied going topless
A few days ago, the Singham hottie's topless avatar on the cover of a magazine created a lot of hullabaloo. It had to, as this was the same girl who during the promotions of her first Hindi film was loud and clear about how she wasn't interested in shedding clothes for her work. Interestingly, soon after the magazine hit the stands, Kajal Aggarwal washed her hands off the 'bold' act. She has completely denied posing 'topless' and giving an interview to the men's glossy. However, she accepted she did shoot for the pictures, but with teeny-weeny clothes on (she claims she was wearing a tube top for the photo-shoot). If so, then did the tube top disappear midway or was it Photoshopped? We know morphing can do wonders to bulges, but can it also do away with your clothes? Anyway, it gets uglier from here. Instantly, the magazine issued a statement: "We shot with madam Aggarwal on the 18th of August in Mumbai and have a full team composed of assistants, stylists, makeup artists, photographers and others to back it up. We'd be happy to release the full untouched raw pictures on the Internet soon to back it up also." Obviously, someone's lying. And no prizes for guessing who that person is!
Read: Kajal Aggarwal goes topless for FHM
PICS: Vidya, Asin, Sonakshi…now Anuskha – how far will celeb morphing go?