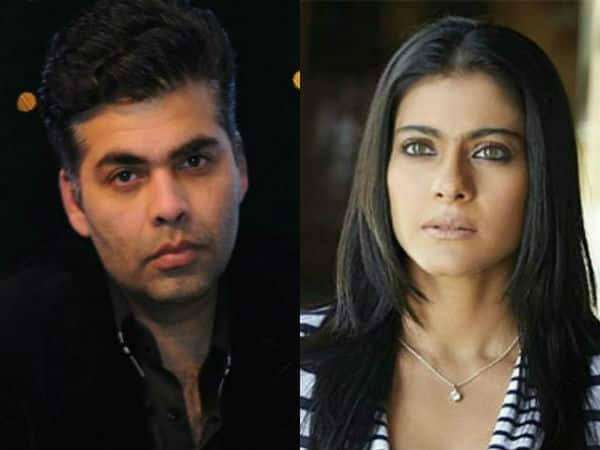 Rumours suggest that the two had a rift over Kajol's hubby Ajay Devgn
Recently, when Karan Johar was asked about Kajol in an interview, he simply said, 'No comment'. That set off the speculation that there was something wrong between the two. The duo have been friends even before she starred in his debut film. So what went wrong?
An insider reveals that there was an heated exchange between Kajol's husband Ajay Devgn and KJo, and when asked to broker peace, the actress chose to side with her husband rather than her oldest friend in Bollywood.
Says the source, "Ajay heard that Karan had said some unflattering things about him and Kajol. Although this could have been the work of a mischief maker without a shred of truth in it, the actor was offended. He wanted to find out the truth for himself and called Karan to tell him he was upset and that if would appreciate it if he didn't discuss him or his family ever again. Karan denied having bad-mouthed him or Kajol. A fiery exchange of words followed and the couple will now maintain a cold distance from Karan and vice versa."
When reached for comment, Ajay listens quietly and then says, "I am not upset with Karan Johar or anybody at all. Everybody has their own habits and I don't want to comment on this issue. I have decided not to speak about it and I won't speak about it."
Karan was not available for a quote.
One of Bollywood's strongest friendships is caught in a temper tempest. We hope it blows off soon and things go back to being as they were!