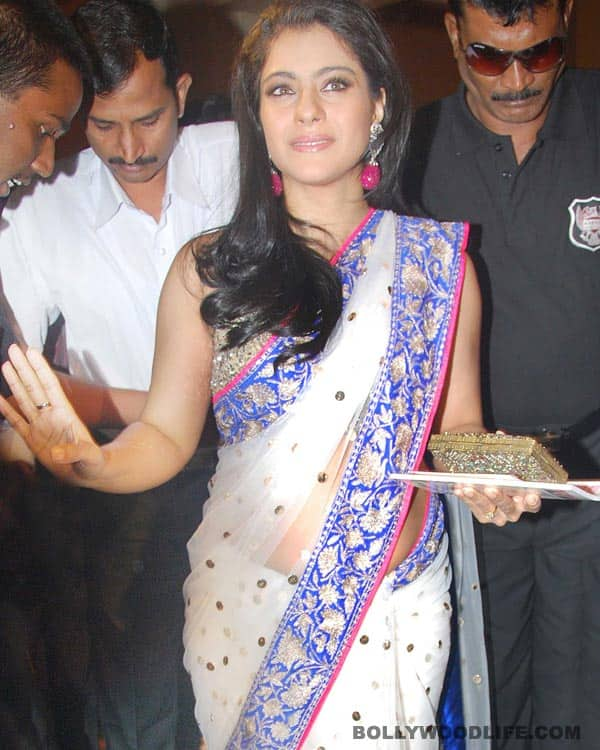 Unlike her own children, Kajol was a nasty brat as a kid. The effervescent actor maintains that she has to be a strict mother at home to make her children well-behaved
Kajol is a strict parent, a fact many find difficult to believe. Given her spirited persona Kajol comes across as very affable individual, but the dusky beauty often tends to intimidate people with her noisy presence and in-your-face opinions. Even at home Kajol is very particular about things being a certain way. "I have to be strict because I'm more of an 'at home' parent. When Ajay is around, it's playtime. Our children are used to me in his absence," said the My Name Is Khan actor in an interview.
Ask the 37-year-old if she was as well-behaved just like her kids while growing up and you will get a predictable answer. "I feel very bad for my mother, granny, aunts and uncles. I was much more of a brat than my children are. Of course, I was an angel when my mom was around; then I was a monster, a cute lovable monster. When I was a child, earthquakes were part of our routine life. I'd get whacked every day," she added.
Now we sincerely hope that Kajol's daughter Nyasa will not stumble upon this news, for if she does, she will demand to hear some really ghastly stories of the once-cutesy monster that her mother was. That would be a horrifying experience to tell the real tale for Kajol, right?