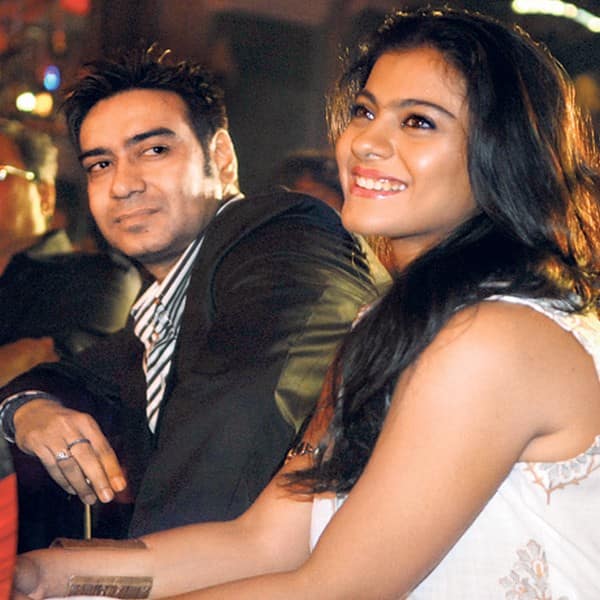 The My Name Is Khan actor opens up about her personal life in Niranjan Iyengar's chat show. Read on to find out how she ended up falling madly in love with hubby dearest
Insiders inform, Niranjan Iyengar and Kajol are the best of friends but they couldn't see eye to eye at a point in time. Did you know that? Yes, Kajol and Niranjan hated each other when they first met. He found her to be way too brash and she thought he was judgmental. Today, they're best of friends and the rest is history. So when an excited Kajol decided to be part of buddy Niranjan's first talk-show, the entertainment powerhouse effortlessly brought the house down. On the next episode of Look Who's Talking with Niranjan, Kajol gets straight to it, being her usual bindaas self, letting us in on a few things we didn't know about the firecracker. So lets read about some of the inside gossip from Kajol's life:
Did you know Kajol doesn't like too many people? When she meets someone for the first time, she does an instant survey of them and it is either 'in or out'. Acting was incidental for Kajol and not a choice. Aren't we glad she came into it though? Kajol only does films with people who she likes. She said no to Mani Ratnam's Dil Se because she had agreed to do Karan Johar's Kuch Kuch Hota Hai. We can't even imagine another Anjali.
Being a mommy has changed Kajol for the better. She claims that Nysa and Yug are her teachers. They have taught her to be more tolerant of people. Also Nysa doesn't like the movies that Kajol does because she cries too much in them. She wants her to do films like her father (Ajay Devgan) does – Golmaal as she enjoys watching them more!
On her marriage with Ajay Devgn, "It was in the middle of a shot of one of the films we were doing together, when I realized that Ajay was going to play a very crucial role in my life. Ironically, I was dating someone else at the time and used to often solicit relationship advice from Ajay!" Kajol always has to remind Ajay about their anniversary three days in advance. We absolutely love their pairing. Hai na?
While she has stayed away from the silver screen for quite some time, her appearance on Look Who's Talking is sure to leave you smiling. Her bindaas approach and sense of humour is a refreshing change to watch. Host Niranjan said that he hoped his talk-show would showcase a different side to Bollywood celebrities.
The show sure is sufficing its purpose and we hope it continues the same way so we get to know more interesting scoops from our favourite celebs' personal lives. What say, BollywoodLifers?