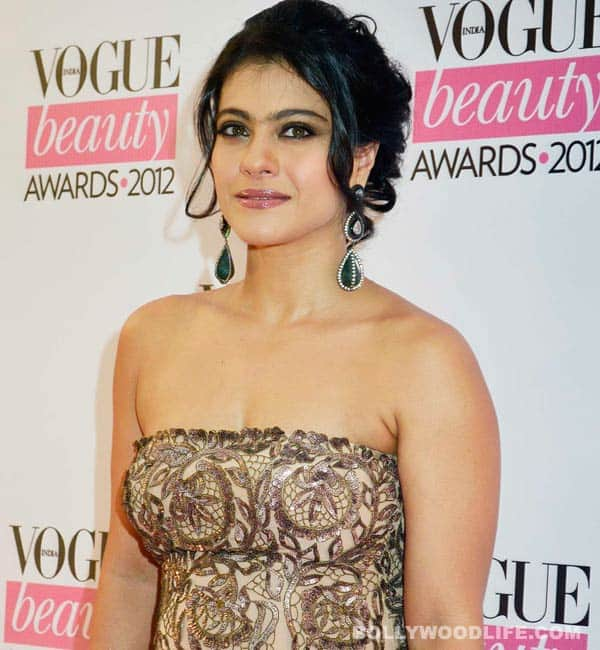 And we all know it's Ajay Devgn dubbing for the onscreen Papa in Makkhi. Now with his wifey on board, isn't that a perfect jodi?
Director SS Rajmouli of the Tamil movie Eega was elated when Ajay Devgn agreed to dub for the father's voice – in a short cameo at the beginning of the movie – for the Hindi version called Makkhi, of this blockbuster movie.
And the cherry on top – Kajol has nodded in affirmation to dub for Ma's voice, again, in that short cameo alongside her hubby. Awww! Fab, isn't it? And while one would think that it was a perfect decision to cast the real-life Mom and Dad in the movie rules, the two actors' association with Rajmouli and producer Suresh Babu, whose father Dr D Ramanaidu cast Kajol in Hum Aapke Dil Mein Rehte Hain, was what coaxed the actors to lend their voices to the movie. Well, that age-old connection, of course, apart from the fact that the couple really liked the original Tamil movie, Eega.
So what do we have here? A perfect script, with two just-right voices opening the movie. Now will that translate into a bumper box office collection when Makkhi releases on October 12? Time to wait and watch, folks!