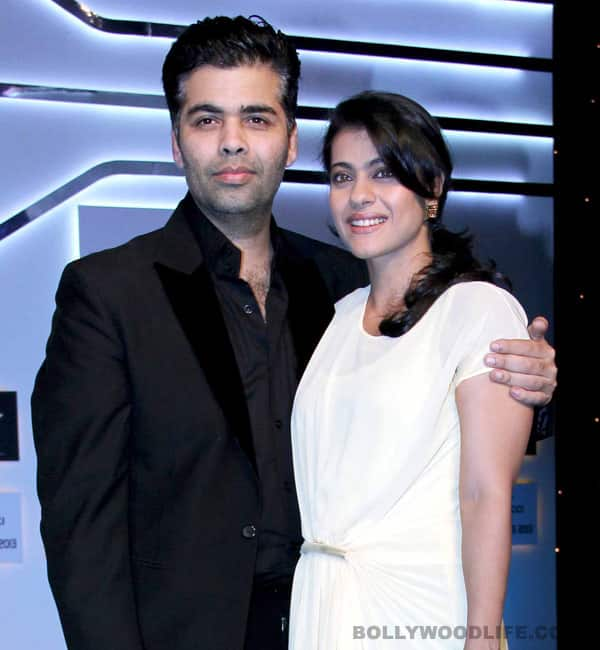 The award-winning actor thinks there is nothing wrong in having item numbers in films, and in fact, wants her director KJo to do one!
As sleazy item numbers in Bollywood are coming under the scanner, many people from the industry are voicing their opinions against such songs and debating the need to have them in a film. Actor Kajol though, seems to have a different take on it.
"I enjoy watching item numbers," revealed Kajol at a press meet with director Karan Johar. "But yes, when it comes to kids, I would not want them to see the songs…there have to be certain boundaries."
She is also in favour of item numbers if they add to the film. "If the item number is adding to the story then I don't mind it. I think they have to be taken in the spirit they are meant for, you know," she quipped.
So, will she do an item number then? "No, I would like Karan to do an item number!" she said and the hall erupted in laughter. KJo, of course, said that it won't be accepted in society and all that, and brushed it aside. Seriously, seeing Karan dance to sleazy lyrics would give us the creeps! For that matter, even seeing the elegant Kajol like that will not be appreciated by her fans. What do you think?
ALSO READ: Kajol: I don't want to be 16 again 'coz I am much prettier now!