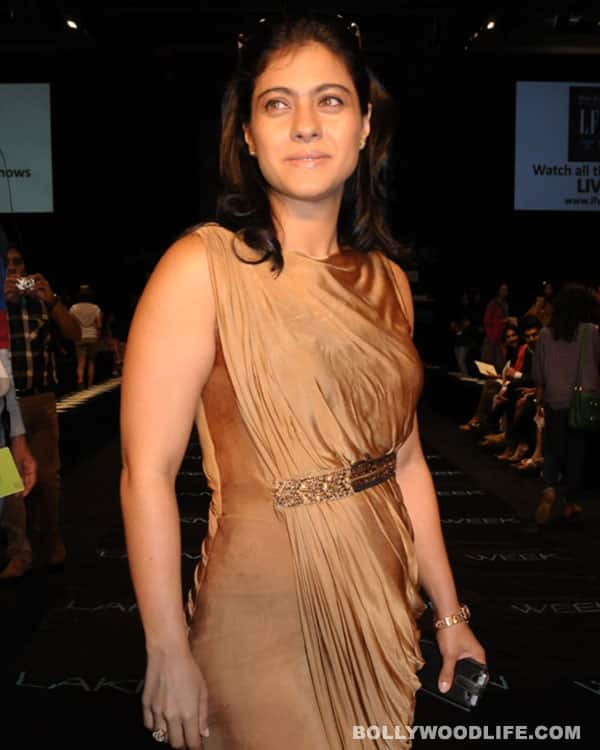 The yummy mummy who lately has been shocking everyone with her stylish appearances at events, is ready to put on the greasepaint again
Kajol's come a long way – from a young girl who hated the painstaking rituals to looking pretty to a regular head turner at events! Instead of covering up her sexy curves in hideous jeans and ill-fitted tops, Mrs Devgn has been taking pride in showing-off the newly-acquired hot-bod in clingy dresses and sexy saris. We like!
The leading lady, who last played a role that suited her age and image in We Are Family, revealed that her curvaceous figure after two kids is a result of one year's hard work in the gym, literally. And controlling her hunger pangs for mishti doi and roshgullas!
But all the sweating out and dieting isn't just for fun. Kads is back to Bollywood from the long break. In an interview, the sexy mommy says, "I am now looking at working again. I hate to say this, but I am searching for the right script…"
You wonder what the right script is?  She says, "A good script with a tight screenplay. The production house needs to be good too. It is as important as your role in the film."
Are Kads' buddies at high places (read Yash Raj Films and Dharma Productions) aware of the talented actor's future plans? If not, then may be hubby Ajay Devgn can come up with a tempting offer!