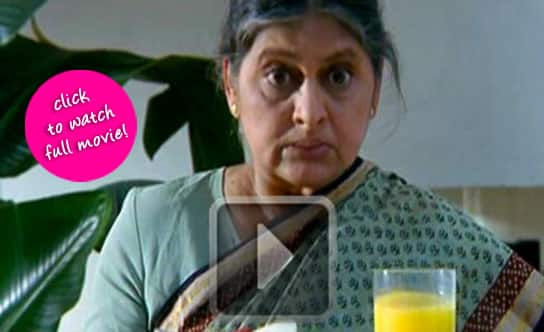 Every time Shahrukh's Aman comes close to Saif Ali Khan's Rohit, Kantaben steps between the two
Kal Ho Naa Ho was beautifully peppered with many colourful moments and cheesy lines. The high point, however, was the introduction of Kaantaben every time Shahrukh Khan's Aman and Saif Ali Khan's Rohit came too close for comfort. Though, the audience knew that there was nothing brewing between the two good-looking men, the juvenile antics and amazing bonding between the two Khan's could rouse suspicion in anybody's head, let alone in Kaantaben. Watch on YouTube Boxoffice how the hapless domestic help frets, faints and even prays for things to straighten up, but Aman and Rohit are meant to be the best buddies – and they stay that way throughout! This quirky pair got rave reviews and an amazing response from film-buffs. So much so that both actors decided to capitalise on their apparent on-screen relationship and also took it on the stage when they hosted award ceremonies. There, too the live audience and the film fraternity loved the sizzling chemistry between the KHNH stars and their tongue-in-cheek humour. KHNH, in reality, saw the budding friendship between the Badshah of Bollywood and the Chote Nawab. Extending their bond of friendship even further Saif Ali Khan went on to do a cameo in SRK's Om Shanti Om title track. Even today, the pair continues to remain good friends.
Check out Shahrukh Khan's and Siaf Ali Khan's amazing chemistry. Click here to watch the complete movie Kal Ho Naa Ho FREE!