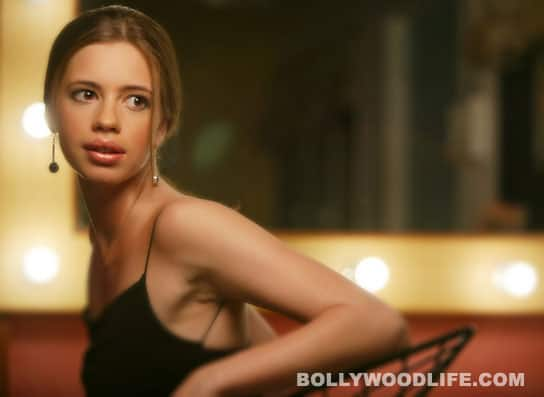 Kalki Koechlin takes a break from her usual dark and edgy roles, in her next release – Zindagi Na Milegi Dobara. The young actor talks about the experience of working on her first mainstream commercial film and her future expectations
From Dev.D to Shaitan, the characters you have portrayed have either dark or psychotic shades. Don't you fear being typecast in such roles?
First of all, I don't think any of the characters are similar. Yeah, they are dark, but each of them is completely different in terms of the journey that they go through. In that way, I can say that a Kareena Kapoor or a Katrina Kaif or any commercial actor is typecast in the good-girl or the sweet romantic comedy genre. But honestly, I don't think any of these characters are similar. Obviously I am doing other films as well. As long as I don't think I have repeated myself, and I don't think I have in Dev.D or Shaitan. The characters have been dark but very different.
Coming to Zindagi Na Milegi Dobara…. Given the big names in the film, were you not worried about getting lost in the film?
No, absolutely not. First of all, it's not even in that league. The story is about three men. I am not trying to be the star of the film. For me it's about an interesting character and challenge. If I wanted to only do roles where I am the centre of attention, then I wouldn't be doing the kind of cinema that I am doing.
Zoya's filmmaking style is different from Anurag Kashyap and his ilk. What was your experience working in a set-up like Zindagi…?
Zoya is not your typical, full-on commercial filmmaker. I think she is in between commercial and art house cinema, but definitely it is a different kind of filmmaking. There is less stress; more time spent on certain elements, which in a smaller budget you have to be restrictive about. It was actually a more relaxed shoot, but it was still very real in terms of the emotions she was telling us to go through. It wasn't stereotyped or limited in that way. I think Zoya is somebody who works very well on characters. The production itself is more commercial and obviously big-budget, so they have more money to spend on the art or more time to spend on how pretty we look (laughs). But definitely there is sincerity to the characters.
So did you enjoy dressing up?
I totally enjoyed it, ya! For me, it was a nice experience not to be covered in blood, to have beautifully perfect hair, face and all that. To be honest, the reason I felt it was worth it was because Zoya still paid a lot of attention to the acting and to the characters. And we had very good rehearsals with the other actors. It wasn't like because I am working with stars I don't want to rehearse. Everybody came to sets early and rehearsed. I didn't mind it. The only problem I had was that the heels were really high!
Apparently, you have danced in this film. Were you nervous about to sharing the stage with Hrithik Roshan who is possibly the best dancer in India?
I am the most 'loser' dancer in the world, I have two left feet. So yes, I was extremely nervous about it but what to do – I somehow managed to do it. I challenge any choreographer to teach me to dance. I would love to be able to dance. I am jealous of people like Hrithik, who easily pick it up. For me, it's like the minute I hear '5, 6, 7, 8', I get stiff.
What about dancing off-screen?
Yeah, I don't mind that. I think it's half a mind block; like when I am dancing at a shaadi (wedding) or something, then it's fine. I just have a problem with the beats, the countdown and the steps. I think it's just lack of practice.
So, would you do a hardcore commercial song and dance film?
You know, the film I did with Raghav (Dar) the director of My Friend Pinto, it is in a way like that. He is a new director so it is not going to be a Yash Raj or a big film like that, but it is extremely upbeat. My character is super bubbly and I actually have a song in that. It's a very cute number and I really enjoyed doing it. It is not a hardcore item number, but it's Prateik and me, so it's a little offbeat. It's still much more in that commercial romantic zone. I really enjoyed that. I think a lot of people don't see that potential in me. They immediately associate me with Anurag Kashyap's films – the twisted, dark type of girl. But, as a person, I am a complete sucker for romantic films. I loved Band Baaja Baaraat. It is just something I would like to do. But it also has to come from me, proving myself or other people seeing that potential in me. I guess it's just a matter of time.
How do you decide whether to take do a film or not?
I look for two things: the director – I need to see his visualisation, because no matter how good the script is, unless I don't know how it is going to be formed, there's no point. A script is as good as a director. I truly believe that. I see the director's other work or try to understand him or her. I have several meetings with the director when I decide to do a film. And the second point is the character, seeing something that is different or at least honest. Like even if I am playing a very bubbly girl in My Friend Pinto, there's a certain honesty to the character. She is very innocent. She's not seen the world and that's why she is like that. I need to see that, and not something that is just cartoony or far-fetched.