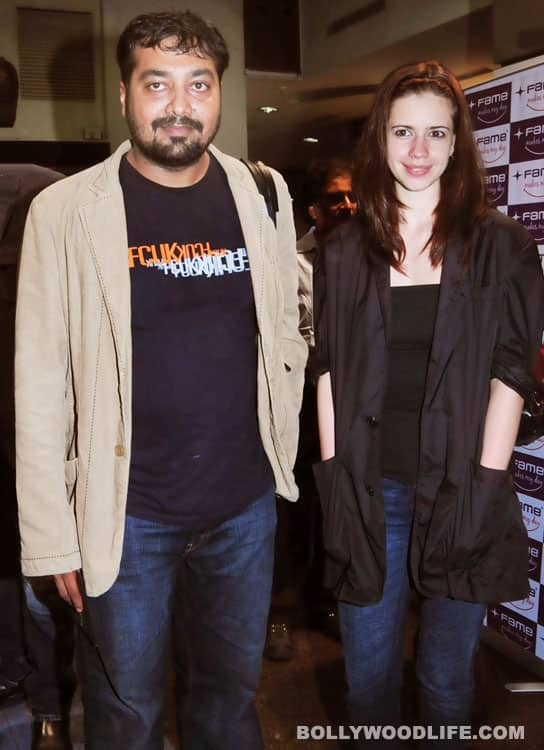 Is the Kalki-Kashyap relationship heading the Hrithik Roshan Sussanne way?
Kalki Koechlin and Anurag Kashyap unlike Hrithik Roshan-Sussanne Khan had issued a joint statement confirming that they are separating for some time.  The Dev D actor and director have now started staying separately according the latest news.While Kalki and Anurag have not discussed their differences out in the open they had both come out strongly against all reports that suggested that Huma Qureshi was responsible for their split. However it seems that this duo is not yet putting a full stop to their now complicated marriage. Kalki was out for a shoot returned to shift to a new rented apartment very close to her Bombay Velvet director husband. Strangely this flat is also registered under both of their names.
Their close friends confirm that this couple is still on talking terms and often come together for social gatherings. Sources have also suggested that this couple is just giving each other some space. The couple's official statement – "We are not filing for divorce, we are taking time off from each other to sort out our issues" clearly said that they are just taking a break.However gossip mills went wild with Anurag-Huma relationship, there were also reports of Kalki's growing fondness for UK based filmmaker Ahmed Roy.
With Kalki now moving out of her marital home one cannot help but wonder, is this the end of their marriage? Or will the couple soon come together?