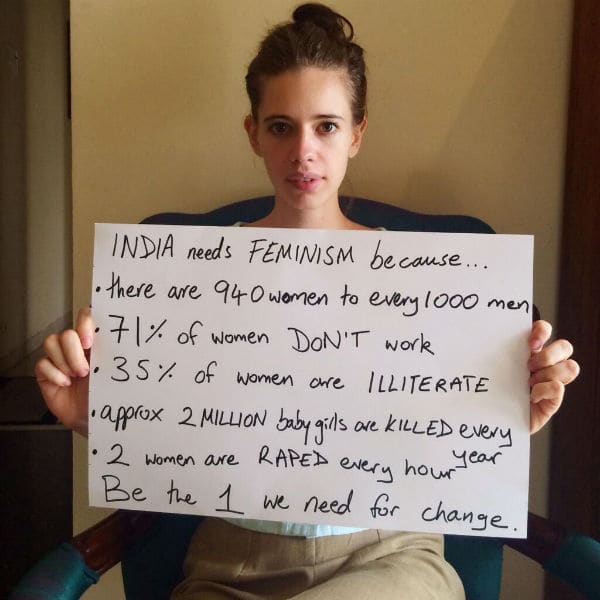 The socially aware actor who has been a part of variety awareness campaigns comes out in support of yet another one
Kalki Koechlin isn't one one of those run-of the-mill Bollywood actors who just look pretty on camera but don't have a mind of their own. This actor who has worked in some poignant projects like Shaitaan, The Girl in yellow boots and Shanghai has came out in support of a unique campaign that is pro-feminism.
The project initiated by a popular interactive website asked 45 people why they think India needs feminism. These people held up their answers on placards for the readers to see. The responses ranged from grim to hilarious and the campaign overall was thought-provoking as it was a cry against patriarchy in the country.
The placard Kalki held up gave a statistical breakdown of how women are oppressed, subdued, raped and murdered every year in India and how all we need is that one feminist among ourselves to change those statistics. We totally agree with the feminist actor and hope that this initiative brings about some change.
Monica Dogra and Rajat Kapoor also participated in the campaign.Though not in person but in spirit Arjun Kapoor too supported the campaign by retweeting Kalki's picture on Twitter.