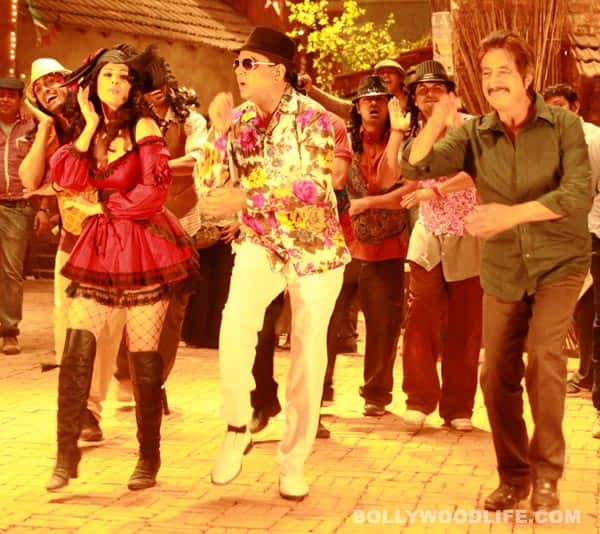 Watch the peppy number from director Priyadarshan's next
Kamaal Dhamaal Maalamaal stars Shreyas Talpade, Nana Patekar and all the others that you usually expect in a brainless entertainer 'filmed' by Priyadarshan. The trailer of the movie ensured us that it is a typical Priyan venture and it would be foolhardy to even mull over it. The makers of KDM have released the item number titled Desi mem, and we must say it is perhaps the most uninspiring ones of the recent lot. Music composer duo Sajid-Wajid seems to have churned out a slightly altered version of their own Munni badnaam hui from Salman Khan's Dabangg.
Desi Mem has been sung by Mamta Sharma and Sarosh Sami, and the lyrics are by Wajid. The song features Anjana Sukhani and she tries too hard to look sexy. While Paresh Rawal, Shakti Kapoor and Asrani are seen having a ball, leading man Shreyas seems to be totally out of place. We wonder what he is looking for throughout the song while the rest are dancing away to glory. It will be clear once we see the film, but for now we are clueless. Wonder what Priyadarshan has in store for us in this sequel to Malamaal Weekly.
ALSO READ: Will Priyadarshan's 'Wonder, Fun, Riches' work at the box office?