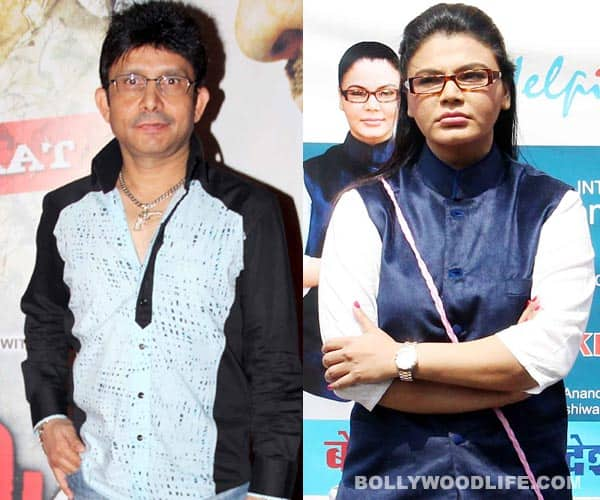 Rakhi Sawant's political competitor is confident that the motor mouth babe will not get more than 1000 votes in the constituency that has 1.7 million voters
Rakhi Sawant and Kamaal R Khan might not have got a chance to fight it out in Bigg Boss house, since the two were part of the controversial reality show for two different seasons, but now the two colourful celebs will lock horns in the political arena. Yes, the item girl is standing as an independent candidate from the Mumbai North West parliamentary constituency with the green chilli as her symbol. Interestingly, Kamaal R Khan will be contesting against her as the Samajwadi Party's candidate.
"My aim is to ensure women's safety. I don't want Mumbai to become like Delhi. I want to arrange for self-defence classes for women, so that they can protect themselves," declared Rakhi when her detractors made sure that she wouldn't get a ticket from Mumbai. She then decided to stand as an independent entity.
KRK believes that Rakhi's big mouth will not exactly help her fetch her more votes. "It does not really matter to me if Rakhi Sawant is going to contest from the same constituency. All she will manage is about a 1,000 votes from the 1.7 million voters in the area," opined KRK.
Let's see how Rakhi reacts to that remark!