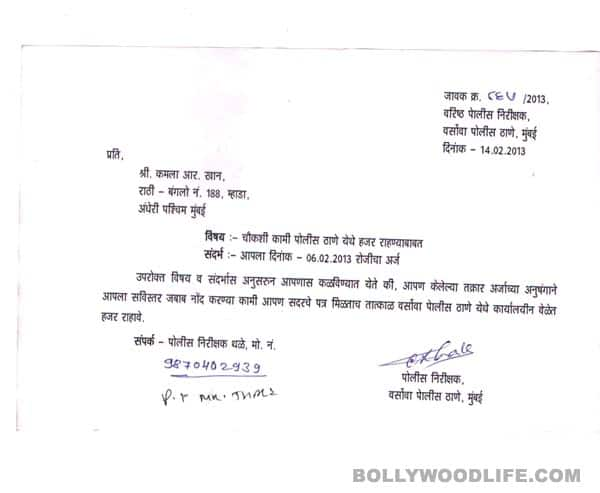 skip advertisement
Looks like this actor-producer believes in sharing every little detail of his life with fans. But would his behaviour land him in serious trouble this time around?
Sunny Leone lodged a formal complaint against Kamaal R Khan for making false allegations that she had made the statement, "Rape is not a crime, it's just a surprise". Also, after accusing Sunny of making that statement, KRK had been continuously speaking ill of the lady, forcing her to lodge an FIR against him at the Versova police station, Mumbai.
Now this is a serious matter, right? But looks like KRK believes in making light of anything related to Sunny Leone. Reacting to the notice from police – a scanned image of which was also shared by him – KRK tweeted, 'Sunny leone mujhe jail bhej kar hi maanegi. This is the notice I got from versova police station.'
Also, we are told that Sunny has been inconsolable since the whole rape-is-surprise-sex fiasco took place and is in no state to talk about it at all.
Stay clued in to this very space to find out where will Kamaal R Khan's callousness land him next. Do you think the actor-producer might get jailed?