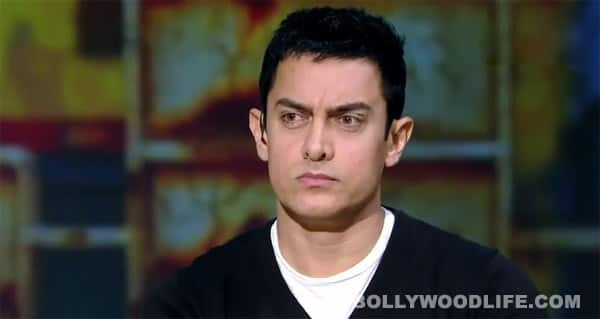 Mr Perfectionist's Satyamev Jayate has two more haters joining in the fray
While most people accept that Aamir Khan's television debut Satyamev Jayate has noble intentions irrespective of the fact that they may or may not have liked the show; actor-producer Kamaal R Khan aka KRK and writer-activist Taslima Nasreen have taken to social networking to express their antagonism. Not that it matters very much or can effect the TRPs of the show, it is amusing to see how a few people are gaining attention by running Aamir down.
KRK, who considers himself an expert on what works and what doesn't and everything else in between has predicted that the show will not be successful. In a rage he took to Twitter and spewed venom, as if he is in some way being blamed for something deadly serious. He said, "Again i m saying tat #SatayamevaJayate is bigger flop than SRK's panchvi pass. U ppl just wait n watch." He added, "Trp of #SatyamevJayate was 0.35 means all time biggest flop show." Explaining his logic, he states, "How can any clever person expect a show like #satyamevjayate to work in India where ppl kill ppl on the roads in public n nobody says a word."
Taslima Nasreen's satirical take on the show seems somewhat more justified, however bitter she may sound. Expressing her dislike for the show, she tweeted, "From now on film stars should talk about social problems on TV. Everybody will listen to them. Ppl don`t listen to human rights activists." She sarcastically added that "Feminists have been talking about female foeticide and its dangerous effects for decades. Ppl have learned about it today from star plus."
Somewhere along the way there is a great deal of that well-known sentiment, 'sour like a bad grape' coming in, we feel. After all, both KRK and Taslima have faded somewhat from public perception and every now and then find the need to attract the spotlight. Wethinks rather than focussing on the negatives people like them should look at the possible change this show might bring to the lives it touches.
Would you pay attention to these rantings?
ALSO READ: Bal Thackeray stands by Aamir Khan's 'Satyamev Jayate'