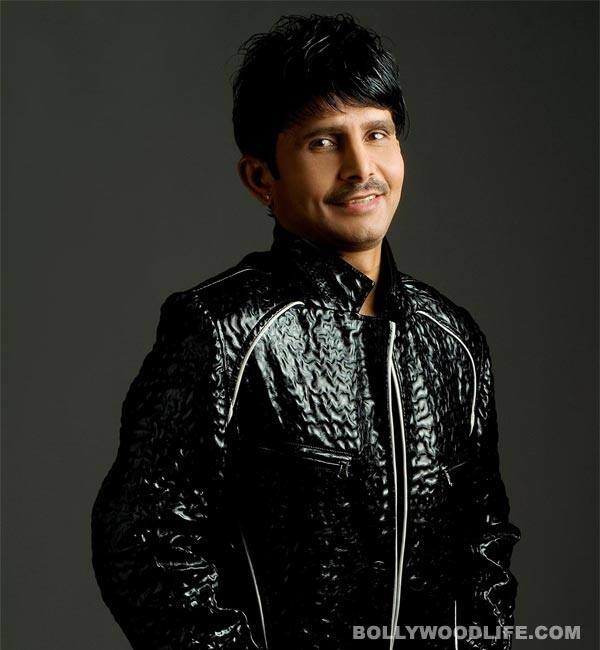 The popular video channel will feature weekly film reviews and interviews by the self-acclaimed actor-producer. Oh really? Oh no…
It wouldn't be wrong to say that Kamaal Rashid Khan is the male version of Rakhi Sawant! Like the controversial motormouth babe, KRK is also known to create hungama with his verbal diarrhea and he knows how to be in the limelight and grab the newspaper headlines for reasons… obviously known to all but cared by none!
Ever since KRK took to the social networking site Twitter, he has been (unnecessarily) poking people and picking up fights with them by invading into their personal and professional space through his razor-sharp comments and rude remarks. Remember his showdown with Sunny Leone?
Going by Khan's (supposed) popularity and the responses to his comments on Twitter, he has decided to launch his own channel on YouTube. Titled KRK Live, it will feature weekly reviews of films and interviews conducted by our talented Kamaal himself. "Most critics either don't know anything about films or they get money from film producers. I am going to review films for the public who wants 100 percent entertainment," said Khan, who will launch the channel along with the release of Yeh Jawaani Hai Deewani. "So ppl be ready to watch review of Yeh Jawaani Hai Deewani on #KRKLiveTV-YouTube I guarantee for 100% true n entertaining review," tweeted Khan.
Looks like even before announcing his grand plans, KRK has started commenting on the movie and its lead couple. Here's what he tweeted: "One side Ranbir is saying that Deepika is best n other side Katrina ko ghumaa raha hai. Yaani launde ki 5 ungli ghee main n sar kadhai main"… and "Maine bhi kasam khali ki main @deepikapadukone ki binaa liye maanunga nahi… Pappi!"
We hear many of KRK's friends from the film industry will appear as guests on the show, tentatively titled Real Truth. Stop giggling peeps! 'Coz Kamaal brazenly says, "Personalities such as Karan Johar and Ranbir Kapoor are expected to be on my show," and adds that he will only review "big budget films and not small films."
Well, what can we say! God bless Karan, Ranbir, the others guests and us, of course!