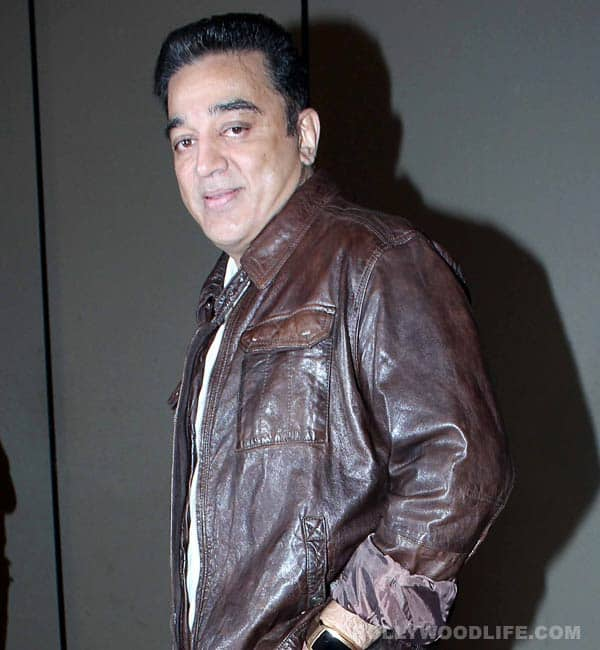 The actor-director is getting set for the release of Vishwaroopam 2 and has also announced his next, a Tamil-Kannada bi-lingual with Ramesh Aravind
Kamal Haasan kicked up a huge controversy earlier this year when he said that he would leave the country if he was stopped from releasing Vishwaroopam.  Now, even as his next venture Vishwaroopam 2 is getting ready to hit the screens, the actor-director says he will not take back his statement.
Speaking to reporters in Bangalore on Saturday, Kamal said, "If I am threatened or troubled again as an artiste, I can leave the country. But will the country let me go?" Batting for bilinguals, Kamal said, "We should do bilinguals now, so that we are able to reach out to all of South India." In fact, he was in Bangalore to announce his next film, a Tamil-Kannada bi-lingual with good friend Ramesh Aravind.
Kamal was last seen in Sandalwood in Ramesh Aravind's Rama Shama Bhama which was the remake of his own film Sathi Leelavati. Now, Kamal is all set to make a comeback in Kannada with Ramesh's new film which will be launched next year.