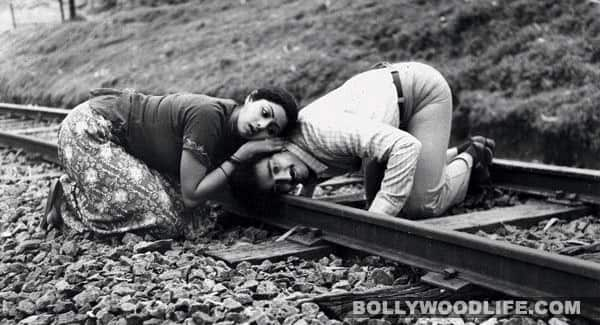 The Vishwaroopam actor says he is too old to play the hero in the sequel
It was a cult movie of the '80s starring two of the finest performers of Indian cinema – Kamal Haasan and Sridevi. And almost three decades later, there are talks of making a sequel to Sadma – a heartwarming story of a young woman who loses her memory in an accident, ends up in a brothel and is finally rescued by a school teacher. The story then follows the emotional and tumultuous journey of the teacher played by the multi-talented Kamal Haasan who falls for the child-like innocence and naivety of the vulnerable Sridevi.
In an era of sequels, the makers are planning to take the story forward with Sadma part 2, and lucky for us that Sridevi just made her comeback this year with English Vinglish. So when audiences were eagerly waiting for the two biggest stars to get back together and recreate the magic on screen, the leading man of the original says he is too old to play the role of Somu. "There are talks about making a part two of Sadma, where the female protagonist remembers him and comes back, but I don't think I would fit into the hero's role anymore. Moreover, a tragedy is best left at that, it is a tragedy because she doesn't return," said Haasan in an interview.
Well, Mr Haasan can't tragedies turn into 'happy endings', or should we say 'happy beginnings' as your Nehalata comes back to you? In fact, we would love to have you tug at our hearts once again. What say BollywoodLifers?