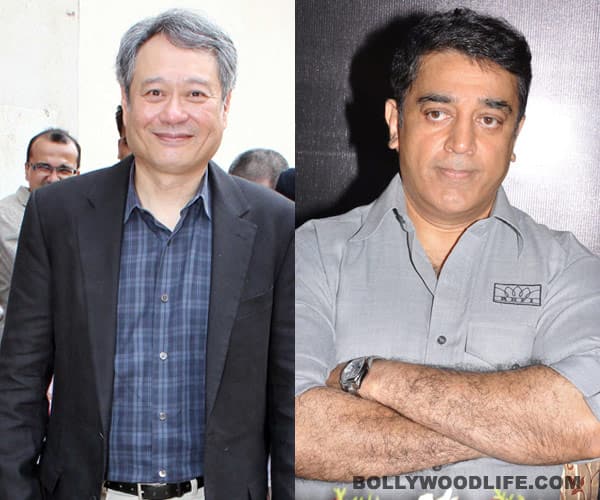 The Life Of Pi director is in India to promote his new 3D film starring Tabu, Irrfan and Suraj Sharma. The Oscar winning director was interviewed by Kamal Haasan in Chennai
When an exceptional actor meets an extraordinary director their talk becomes worth listening to. That's what happened when veteran actor Kamal Haasan turned interviewer to extract details of Hollywood great Ang Lee's latest project Life Of Pi…straight from the horse's…err…the maker himself.
Ang Lee is in India to promote his 3D film Life Of Pi starring Tabu, Irrfan Khan, Adil Hussain and newbie Suraj Sharma. Many A-list Bollywood celebrities were keen to host Lee, but his tight schedule during the two day visit barely left him much time to accept most of the gracious invitations. Even the country's young heartthrob Ranbir Kapoor, we hear, briefly met the Lee in a hotel lobby in Mumbai before the Oscar winning filmmaker flew to Chennai.
Once in the southern city, Lee decided to give an interview to one of India's biggest stars, Kamal Haasan. The great actor quickly put on his thinking cap and was thrilled to chat with one of his favourite directors for a television channel.
In the interview Ang Lee said that he had had an adventurous time shooting portions of the film in India. "I must say I like the culture here. I had a great time. People here are so warm and friendly," Lee added.
Life Of Pi is shot extensively in South India, especially in Pondicherry and Munnar, with almost 700 crew members. It will hit the big screen on November 23 in English, Hindi, Tamil and Telugu.