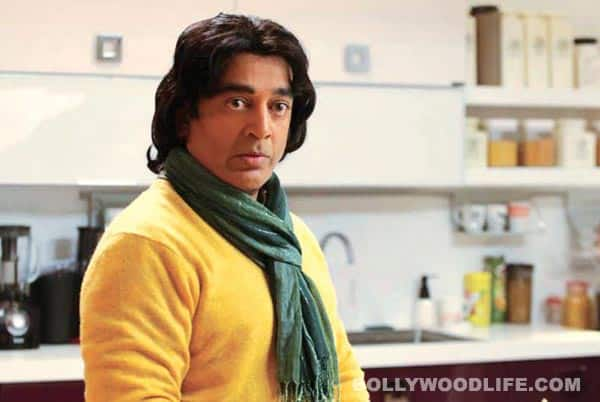 Cineswami presents the correct picture of the Vishwaroopam controversy to you
Poor Kamal Haasan. The dust had barely settled down over the DTH conspiracy. Now, the Tamil Nadu government has pre-emptively banned the film, some sources say until further notice and others for 15 days because some Islamic groups have objected to the film's content and this, despite Kamal holding a special screening for them.
A representative of one such group is on record, saying: "We intend to register our apprehensions that release of the film with even deleted scenes or changes will affect the social harmony and all-round peace in the state."
Now, Vishwaroopam is a film that is long ago cleared by the Central Board of Film Certification (CBFC). RA.One director Anubhav Sinha asks, not unreasonably, on his social media feeds: "Is the TN Govt saying that they do not recognize CBFC? Or they can't handle law and order? Or they subscribe to the objection? When a Government needs to ride on a movie star you should know how intellectually and politically bankrupt they are." Not to be outdone, the ever-vocal Anurag Kashyap adds: "How can anyone decide what the film is about without seeing it? And how can the government pander to such groups?"
Kamal, meanwhile, is anguished. He'd cleared matters to his satisfaction, or so he thought, with the Tamil Nadu government, and happily gone off to Los Angeles for Barrie Osborne and his other Hollywood friends. Understandably, the news of the ban came as a shock to him.
"Dear Friends,
While I am touched by the voices in support for me and my film, I am appalled at how my film is construed to be against my Muslim brothers.
My statements in favour of that community have marked me as a sympathizer. I have always gone beyond the call of my duty as an actor to voice my opinion in favour of what was humane and civil. I have been part of an organization called Harmony India, which worked for Hindu Muslim amity.
I am not only hurt by these accusations of denigrating a community but my sensibilities are truly insulted.
I have been ruthlessly used as a vehicle by small groups who seek political profile. Icon bashing is a great way to be noticed when you are not one yourself. It is happening again and again. Any neutral and patriotic Muslim will surely feel pride on seeing my film. It was designed for that purpose.
Now I will rely on law and logic to come to our support. This kind of cultural terrorism will have to stop.
I thank those who rose to the occasion and to my support on the Internet."
Even in his anguish, Kamal does not fail to refer to himself as an icon. Be that as it may, amid rumours of vested interests and some guff about the real story being about some confusion about the film's television rights, Cineswami has the correct picture for you. It's all about the money. Not so long ago, Thuppakki directed by AR Murugadoss and starring Vijay, was targeted by the selfsame groups. The producers met the groups and quietly reached a settlement. Rs 25 lakh changed hands, the objections vanished faster than you could say 'cultural terrorism bribe', the film released, and the producers laughed their way to all the banks in the land.
Perhaps, in our dysfunctional democracy, gratuities are the only practical way forward. After all, if Joe Public can stand on his soapbox and cry himself hoarse about corruption in high places, why not about in low places? Ultimately in the Vishwaroopam imbroglio, the public are the losers. Advance bookings had opened and in most places tickets had sold out for the weekend in less than 10 minutes.
Meanwhile, the man in the eye of the storm, Kamal, has moved the Madras High Court. Director Shekhar Kapur, who essays a pivotal role in the film reports on Twitter: "Just checked Hotel Bel Air in LA. Just met Kamal Hassan looking calm n strong despite d storm around Vishwaroopam."