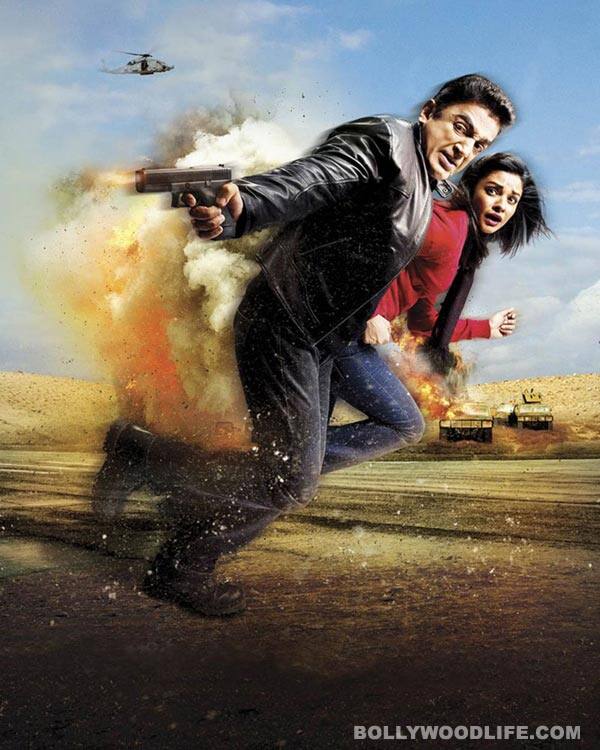 Vishwaroopam's release in South India and many Muslim nations might be shrouded in mystery because of the delay in the High Court verdict, but the film has garnered good numbers at the US and UK box office
Kamal Haasan's Vishwaroopam has had a decent opening at the US and the UK box office. It has managed to earn Rs 3.43 crore in 44 screens in the US and the Telugu version has bought in Rs 55.38 lakh in 28 screens. The film, despite being surrounded by myriad controversies, has performed pretty well in countries like the US and the UK. People seem to like the film and the producers are glad that it has recovered some money despite the many hurdles.
In the UK and Ireland too, Vishwaroopam has earned decent money at the box office – Rs 81.23 lakh in 19 screens. The makers of the film are awaiting the decision of the Tamil Nadu High Court with bated breath. We wonder what kind of a response the film will manage to generate back home….