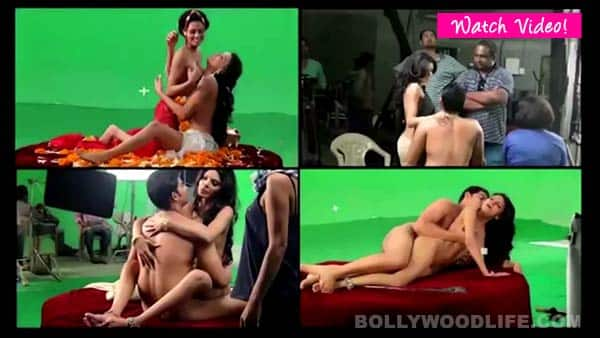 Looks like Sherlyn Chopra is all set to push..eerr the envelope with her daredevilry
Rupesh Paul's Kamasutra 3D is in the news for the reasons it shouldn't hit the headlines. While Sherlyn Chopra called Paul the epic pimp, the filmmaker went on to file a legal complaint against for using filthy and abusive language against him and his project. Clearly the erotic movie, at the moment, is surrounded by controversies. So we decided to go behind the scenes to see the hard-work Miss Chopra and Rupesh Paul has put in to portray this erotic tale. In this video you will see how Rupesh Paul got his team together to make this movie that looks sleek and high-on production value. So get set to see the special effects and the skin show as Sherlyn drops her clothes to titillating effects.
For those who want to savour the titillating stuff here's the promo of the movie that will satiate your eyeballs. And those who are want to know how the action unfolded behind the scene and the technical jazz of movie making here's a sneak peek of the years much awaited erotic tale Kamasutra 3D. Take a look and tell us what you expect from this one!