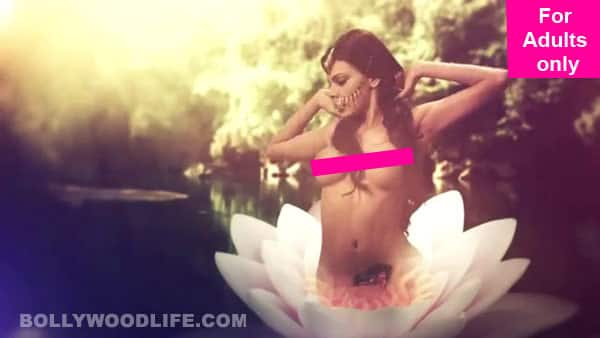 Cineswami talks about Sherlyn Chopra's movie and the Indian fiasco at the Cannes International Film Festival 2013
Prurient fans of Sherlyn Chopra – don't hold your breath. Rupesh Paul, the director of Kamasutra 3D has revealed to Hollywood magazine Variety that he's taking the safe option. The film will have two edits – an uncensored cut in English for international audiences and a Hindi version where the "content has been altered to cater to the demands of Indian sensibility".
Paul also said, "We haven't done anything which crosses the guidelines of the censor board in the movie but will never approve any imposed amendments. I am ready to go to any extent to fight for justice." This begs the question – if Paul is already making a safe version, then there will not be any imposed amendments, so how does the matter of fighting for justice even arise?
Paul, Chopra and the Kamasutra team are currently in Cannes to promote the trailer of the film and the international edit is being shown to slavering potential buyers. In a week where India has been represented by a series of fashion disasters led by Amitabh Bachchan, followed by Vidya Balan, compounded by her tubbiness Aishwarya Rai Bachchan, and Sonam Kapoor's nathni, only Mallika Sherawat (yes, you read that right), Nandita Das and Chopra have redeemed themselves. We would add Freida Pinto to the plus list but being India's only successful acting import to Hollywood, she plays in a different league anyway.
Chopra's transparent outfit at the premiere of The Blind Detective has wrought gasps of outrage and admiration in equal measure. To each his own or one man's meat, another man's poison should be the mantra.
Meanwhile, the Indian cinema centenary celebrations at Cannes culminated in a dinner. We wish we could describe it as grand, but as you know we are honest people. It was a step up from the normal cold samosas and warm colas in that proper food was served. Sadly the food was colder than Shabana Azmi's heart and cooked in such a fashion that there was a mad scramble for the loos minutes after consumption. Some, when faced with a long, unbroken line of locked portaloos, had to take recourse to the Mediterranean. Early risers at Cannes the next morning were faced with what morning walkers at Mumbai's Chowpatty and Juhu beaches are used to and take in their stride every dawn.
Thus, truly, India has made an impact at Cannes. Since this is the most revered film festival in the world, our fevered imaginations tell us that the Cannes morning persons may have paraphrased two lines from 1979 Palm D'Or winner Apocalypse Now – "I love the smell of excreta in the morning" or "The effluvium, the effluvium".