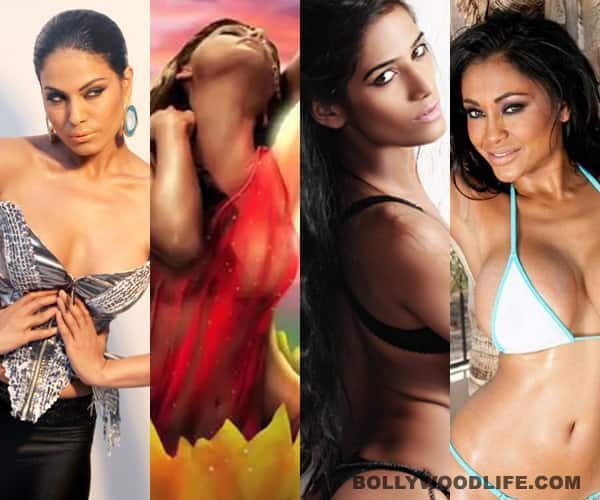 skip advertisement
Veena Malik's Zindagi 50-50 releases this Friday and is opening the door to a horde of raunchy productions waiting in line to hit the big screen in the days to come. What better occasion than this to take a look at the sleaze fare of 2013?
Veena Malik is all set to do something she's never done before. The Pakistani import is playing a sex-worker in Zindagi 50-50 , releasing this Friday. And given Veena's affinity for bold scenes, we are expecting the babe to do something highly 'innovative' and absolutely uninhibited.
After giving us a generous dose of skin-show whenever she has appeared on the screen (or on the cover of some naughty glossy, for that matter), the sizzling babe will now be seen in a full-blown seedy avatar in Zindagi 50-50. But it's not just Veena who will be making her controversial presence felt this year; the entire desperate-for-attention brigade – from Sunny Leone to Poonam Pandey and from Sherlyn Chopra to Veena herself – will be seen playing some…err…revealing characters in their forthcoming releases. It looks like sleaze is on the march this year!