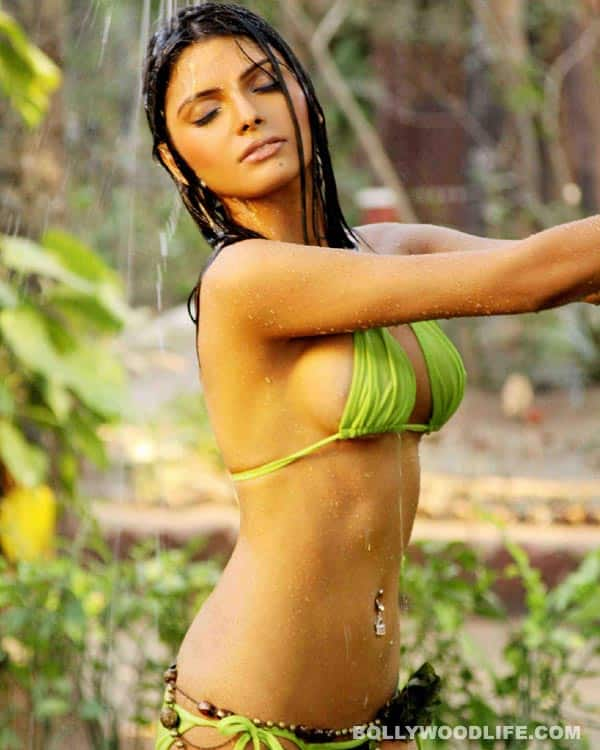 The raunchy playmate ups her dare to bare ante and chooses to go bold in Kamasutra 3D
She started by posing semi-nude for animal rights, and then came a barrage of naughty poses on Twitter. But wethinks that the real challenge for Sherlyn Chopra was how she could top her full Monty act for Playboy magazine this year!
Well, the bold actor has found a reason to bare again, and that too in something with a difference. Sherlyn now plans to act in a 3D version of Kamasutra (originally starring Rekha, Indira Varma, Sarita Choudhury, Naveen Andrews and Pearl Padamsee, among others) that will be directed by NRI filmmaker Rupesh Paul. The director said that it was Sherlyn's exotic Indian looks and her perfect bod that made her an ideal choice, and that he would release the film at the Cannes International Film Festival next year.
What's interesting is to know who will be the other cast members in the erotic film – will it be Sherlyn's partners in raunchiness Poonam Pandey and Rakhi Sawant who will act alongside her? And what about the heroes who will be cast opposite Sherlyn?
We will tell you how that turns out; meanwhile, we're just trying to get our heads around one astounding fact – since 3D in Bollywood has until now been used mainly for horror films, we hope Sherlyn's dare to bare 3D act is actually more erotic than horrific, – more sensual than scary! Wink, wink.