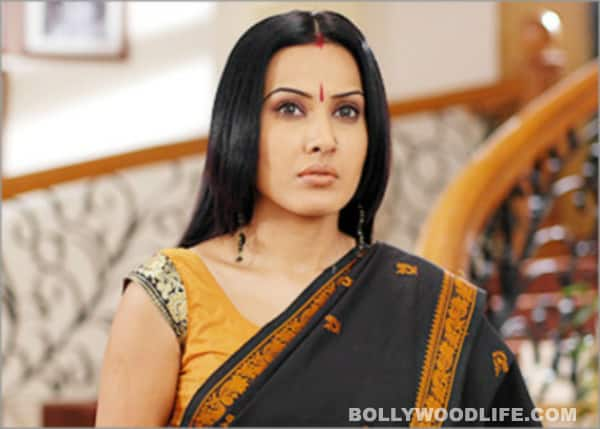 The actor, who is currently busy playing the role of Mandira aunty in Parvarrish: Kuchh Khattee Kuchh Meethi on Sony Entertainment Television, will now be seen in a show on Colors too
A teeny-tiny while ago Kamya Punjabi was busy learning a lesson or two from the ace housewife Sweety Ahluwalia (Shweta Tiwari) in Parvarrish: Kuchh Khattee Kuchh Meethi. And now, armed with lessons well-learnt, the actor has decided pursue another show on another channel simultaneously.
Yup, birdies chirp that Punjabi has been offered a role in Uttaran, a show on Colors, that's been going on forever. While we have no clue about the lady's role yet, Kamya doesn't deny the rumours. She said, "Yes, I have been approached, but nothing has been finalised yet. I can't comment anything more at this point of time."
Hmmm, but what's making Kamya hesitate? Isn't the role negative enough? Or have the makers asked the suave lady to don a ghagra-choli to fit into the cast? Wethinks it's the latter. 'Coz jumping from the character clad in pencil-pants into the role of a rustic vamp, and that too within such a short while, could get a tad difficult, no?
So while Kamya dilly-dallies over this decision, you tell us, readers: Would you like to see Kamya Punjabi in the role of a desi vamp in Uttaran?