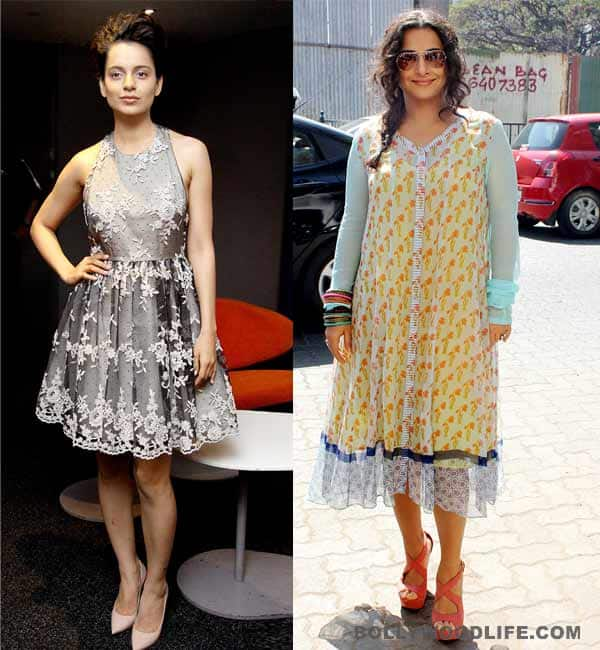 Vidya might have walked out of Sujoy's next, however Kangana is not on board, yet
It looks like Kangna Ranaut's season has begun in right earnest. After conquering new peaks with her performance in Queen, Kangana has been approached by filmmaker Sujoy Ghosh to replace Vidya Balan. Heartbroken over Vidya's exit from his next project Durga Rani Singh, Sujoy asked the next best choice for heroine-oriented cinema.
However Kangana seems to have a bit of an issue over dates. Speaking for the very first time on the issue, Sujoy says, "Yes, Vidya is taking a break. I've spoken to Kangana. If she agrees then that's fine." The director adds that Kangna's dates are yet to be worked out.
"Kangana likes the script. But the dates and other formalities are yet to be worked out." As for Vidya's reason for opting out he says, "She said she needed a break. Vidya hasn't told me she's pregnant. I don't think she is," said the Kahaani director.
We just hope that Kangy takes up this project. After all heroine-oriented cinema is the most in thing today. And she has already experienced that.