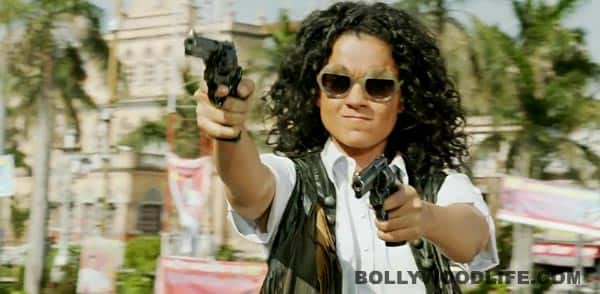 The curly haired beauty believes that the movie is a success already for her as the final product, in her opinion, turned out to be better than the script!
Kangana Ranaut's new film Revolver Rani is yet to release, but for the actress, it is already a success. She says the film is even better than the script envisaged.
"We have made a better film than what we had initially intended to. I already believe it is a success. How people perceive box office numbers is a different thing, but for me it is already a success," the 27-year-old said here Wednesday at a special screening of the film.
"We have made an incredible film as a team and I congratulate the filmmakers for going beyond the script from where we started," she added.
The film releases Friday. Kangana says Revolver Rani is not a woman-oriented film but a high-concept film which is a genre-breaker of sorts.
"We are getting a good response. It is not a woman-oriented film, it is a high-concept film. 'Revolver Rani' is a genre-breaker, you will not find any reference for this film, there has never been such a film in Bollywood which has been narrated in a cheap literature style. It is a new experience, please enjoy it," Kangana said.
Directed by Sai Kabir, Revolver Rani also stars Vir Das.