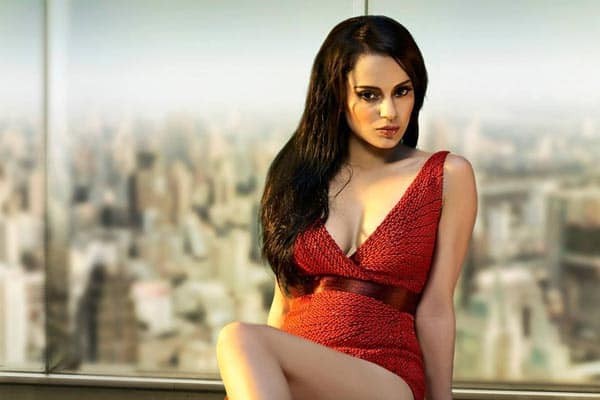 The actor has walked out of Sujoy Ghosh's Durga Rani Singh citing date issues
Kangana Ranaut's acting career has reached soaring success with the release of her recent film, Queen. She set a new benchmark for her contemporaries and even predecessors by signing Sujoy Ghosh's Durga Rani Singh, thus replacing all the probable choices by valiantly agreeing to play a mother's role to a 14 year-old onscreen.
Now we hear that the Revolver Rani actor has walked out of the film because she wants to slow down. Was signing the film a hoax to garner easy publicity? Or is Sujoy's project not good enough for Kangy anymore? Perhaps the success is playing games with her head and making her tread cautiously. We were more than certain that Kangana would essay the role of a mother in Sujoy's film brilliantly. But the actor who was anointed as Bollywood's uncrowned Queen, decided to take things slow and refrain from biting more than she can chew.
The Tanu weds Manu actor has a lot on her plate; right from Karan Johar's Ungli and Sai Kabir's Divine Lovers opposite Irrfan Khan, to plans about production and direction of an English short film titled The Touch. Amidst all this, Kangy decided to let go of a challenging role of a 35 year-old mother. We have a strange inkling that it was a clever career decision as Kangy chose to keep Karan Johar's film and not Sujoy's.
Now that she has walked out of Durga Rani Singh reports suggest that the Kahaani director is in talks with Kareena Kapoor. It almost seems fair that Kangana's loss would become Kareena's gain as earlier Kangana had reportedly replaced Bebo in Revolver Rani. Also, to salvage a career that is spiraling down, Kareena can use a film with an interesting plot.